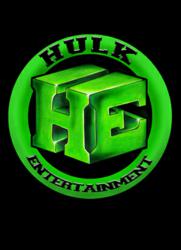 "We have high expectations for Hulk Entertainment... The potential for growth in all areas is unlimited, and we look forward to working with them." ~ Angela Howard, eOne
Dallas, TX (PRWEB) May 03, 2012
HULK Entertainment, the nation's premiere record label, artist management and film company, has agreed to terms on a major music and film distribution deal with Entertainment One Entertainment.
Although the structure of this partnership will be an overall lucrative venture for HULKent, the company will also provide subsidiary distribution to qualified artists and indie labels.
In the music world, eOne has enjoyed success with artists such as DJ Khaled, Jim Jones, Slaughterhouse, and Dorrough Music, to name a few. With several major film projects on deck, eOne is also behind popular television shows like AMC's The Walking Dead and Hell on Wheels, and NBC's new series The Firm.
Entertainment One's strategy is to build the leading independent content ownership and distribution business, acquiring films, television programs and music content to share worldwide. Hulk Entertainment's deal with eOne will provide multiple distribution opportunities for all entities under their umbrella.
Current HULKent artists include New Orleans supergroup The Rap Pack, Dorrough Music, Brian Angel of Day 26, Tum Tum, B-Hamp, Ashley Kimbrae, Blak, Official Watson, Big Sid and DJ Kayotik. As they develop their business as a major indie, Hulk will seek out new labels and artists with sales history to bring into the fold.
In coming months, HULKent will release the Strength n Numberz mixtape and short film, which will feature their entire roster of talent. Individual projects will include Tum Tum's Eat or Get Ate 2 album; the single "Raxx" from The Rap Pack featuring Brian Angel; and Blak's singles "Bail Money" featuring Dorrough, and "It's a Party" featuring Ashley Kimbrae, Tum Tum, B-Hamp and Official Watson.
Angela Howard, Urban Label Manager for Entertainment One, asserts that HULKent is setting a new bar for independent distribution.
"We have high expectations for Hulk Entertainment," Howard says. "They have an experienced staff and talented array of artists. The potential for growth in all areas is unlimited, and we look forward to working with them."
The strong team members at Hulk Entertainment are ready to explore their professional freedom with this new venture, and they feel assured that the path to creative and financial greatness is imminent.
"I am thankful for all of our artists and staff at Hulk, and appreciate the hard work they have put in to take us to this point," says HULKent Vice President Dorothea "DC" Cole-Davis. "In this new venture with eOne, we are prepared to take everything we have done to new heights in all facets of entertainment."
"With the instability of the major label system, the timing couldn't be any better for a dominant indie such as Hulk, to come along and provide a much needed outlet for quality content," explains HULKent VP of A&R Mike "Moodswing" Senters. "I am extremely proud of the fact that our corporate headquarters is based in Dallas, Texas, the place where many critics of our agenda said it couldn't be done."
For more information on HULKent, go to http://Tygereye.net/HULKent and http://HULKentertainment.com
Follow HULKent on Twitter http://Twitter.com/HULKent and on Facebook http://Facebook.com/HULKent