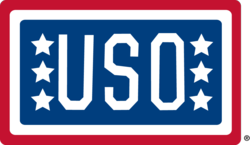 I've been blessed to have had so many pivotal moments in my life and in my career," said King. "I consider my upcoming USO tour to Japan to be another one of those moments....
Arlington, VA (PRWEB) May 03, 2012
Quintet to Spend a Week Uplifting Troops and Their Families May 4-12
WHAT: USO entertainment tour
WHO: Steven Molaro is executive producer of "The Big Bang Theory" and former staff writer of Nickelodeon's "Drake and Josh" and "iCarly"
Johnny Galecki stars as 'Leonard Hofstadter' on "The Big Bang Theory;" he is also known to TV audiences as 'David' from the long-running comedy series "Roseanne"
Michael Cudlitz stars as 'Officer John Cooper' on "Southland;" he has also appeared in box such office hits "The Negotiator," "Surrogates" and "The River Runs Through It" as well as HBO's Emmy®-winning miniseries "Band of Brothers."
Regina King stars as 'Detective Lydia Adams' on "Southland;" she is also recognized for her roles in "Ray," "Jerry Maguire" and "Enemy of the State," among many others
Ben McKenzie stars as 'Officer Ben Sherman' on "Southland;" he is also known for his lead role in the 2003-2007 hit "The O.C."
WHEN: May 4-12, 2012
WHERE: Japan (Note. USO tour photos will be available)
WHY: Executive producer Steve Molaro and actor Johnny Galecki of the CBS hit comedy "The Big Bang Theory" along with fellow thespians Michael Cudlitz, Regina King and Ben McKenzie of TNT's breakout drama "Southland" will take a break from the set and embark on a USO/Armed Forces Entertainment tour to Japan, May 4-12. The first USO tour for the quintet, the group will spend a week visiting troops and their families, signing autographs and posing for photos at nine military bases. Among the installations the group will visit are Kadena Air Base, White Beach Naval Base, Camp Shields, Marine Corps Air Station Futenma, Camp Schwab, Camp Hansen, Camp Foster, Camp Kure Akizuki and Marine Corps Air Station Iwakuni.
All equally touched by the service and sacrifice of today's troops and their families, Galecki, King and McKenzie possess personal ties to the military. Galecki was born in Belgium, where his father was stationed while serving in the U.S. Air Force, and King, whose father was a Private First Class in the Korean War and whose stepfather was a Paratrooper in the Vietnam War, also has a close cousin, who is a First Sergeant and has served in Iraq and Afghanistan. Meanwhile, McKenzie also has a cousin currently serving in the U.S. armed forces.
Centered-around a group of brilliant, yet socially awkward scientists and a free-spirited waitress who moves in next door, "The Big Bang Theory" explores the game of love and power of friendship through upbeat comedy. Created by Chuck Lorre ("Two and a Half Men," "Mike & Molly," "Roseanne") and Bill Prady ("Dharma & Greg," "Dream On"), the show airs Thursdays at 8 pm EST/7 pm CT on CBS. The fifth season finale airs on Thursday, May 10.
Shot on location in the streets of Los Angeles, "Southland" premiered in 2009 and redefined the police drama with its raw, authentic look at the lives of Los Angeles detectives and beat cops. Created by Emmy® winner Ann Biderman ("NYPD Blue," "Public Enemies") and executive produced by Emmy® Award winners Christopher Chulack ("ER") and John Wells ("ER"), "Southland" airs Tuesdays at 10 pm EST/9 p.m. CT on TNT, and just wrapped up its fourth season.
QUOTE: Attributed to Steven Molaro:
"It's an honor to be a part of this USO tour and I can't wait to meet all the brave men and women who do such an important job for our country. I just hope they don't make me do push-ups.
Attributed to Johnny Galecki:
"I am so very honored and personally thrilled to be traveling to the Pacific with the USO. It's been a dream for many years to have the opportunity to show my deepest gratitude face to face to the men and women who serve."
Attributed to Michael Cudlitz:
"I have been very fortunate in my career to participate in projects like "Southland" and "Band Of Brothers." These projects have afforded me the opportunity to experience what it's like to be a police officer and a soldier; to wear a uniform and go to boot camp. I've studied procedures and gone on ride-alongs but in the world of acting, it's all pretend. When things go wrong, I get to stop, reset and do it again. More importantly, at the end of every day, I get to go home. The men and women serving overseas don't get that luxury. Hopefully, we are able to bring a little bit of home to them. I am very proud to join the USO in their ongoing work with the United States Armed Forces. It will be an honor to spend some time with our troops in Japan."
Attributed to Regina King:
"I've been blessed to have had so many pivotal moments in my life and in my career. I consider my upcoming USO tour to Japan to be another one of those moments. To have the opportunity to personally thank the men and women who sacrifice time with their families to protect my family is truly an honor."
Attributed to Ben McKenzie:
"I jumped at the chance to be a part of this USO tour. Getting the opportunity to spend time with our troops and their families in Japan and thank them face-to-face for the work they do is such a privilege."
NOTE: Support the USO's Military Family Programs at uso.org/programs or give a gift to a military family through USO Wishbook at usowishbook.org.
About the USO
The USO (United Service Organizations) lifts the spirits of America's troops and their families millions of times each year at hundreds of places worldwide. We provide a touch of home through centers at airports and military bases in the U.S. and abroad, top quality entertainment and innovative programs and services. We also provide critical support to those who need us most, including forward-deployed troops, military families, wounded warriors and their families and the families of the fallen.
The USO is a private, nonprofit organization, not a government agency. We rely on the generosity of our volunteers and donors. In addition to individual donors and corporate sponsors, the USO is supported by President's Circle Partners: American Airlines, AT&T, Clear Channel, Kangaroo Express, Kroger, Lowe's, Northrop Grumman Corporation, Procter & Gamble, and TriWest Healthcare Alliance and Worldwide Strategic Partners: BAE Systems, The Boeing Company, The Coca-Cola Company, Lockheed Martin, and Microsoft Corporation. We are also supported through the United Way and Combined Federal Campaign (CFC-11381). To join us in this patriotic mission, and to learn more about the USO, please visit uso.org.
# # #