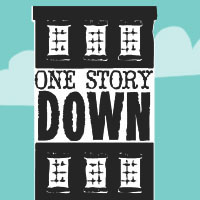 What's YOUR Story?
Houston, TX (PRWEB) May 04, 2012
OneStoryDown.com - "What's YOUR Story?" the premier community and store for digital scrapbooking and printable crafting, recently launched its new site: located at onestorydown.com
OneStoryDown offers an inspirational scrapbooking blog, scrapbooking forum, original high-quality content and a wide array of printable and digital products for onestorydown.com scrapbookers and paper crafters of all levels, from expert to beginner.
Scrapbookers the world over are constantly looking for ways to stretch their crafting budget every day and especially during onestorydown.com [National Scrapbook Day __title__ National Scrapbook Day] and OneStoryDown has a unique and innovative solution, digital supplies and printables.
OneStoryDown offers a wide array of downloadable patterned papers, embellishments, tags, transparencies, cardstock and other printable projects available to scrapbooking fans throughout the world. And nearly every crafter already owns the tools required to use printables, which includes a home computer and a color printer.
Hybrid Scrapbookers and paper crafters can easily download, print and use a variety of fresh products and designs, from patterned papers and alphabets to items that look just like the bulky, expensive embellishments they may currently be using. Best of all, digital supplies and printables are Silhouette CAMEO® compatible.
Digital supplies and printables can save scrapbooking crafters money too, the cost of digital items and home printing per sheet is often less expensive than comparable items available at a local scrapbooking supply store. From the comfort of their home, scrapbookers can chose, pay for and print innovative, high-quality designs from some of the industry's biggest names, as well as up and coming designers. Because customers have the original graphics associated with the printables, they can alter the size to fit their project. They can print out as many copies as they need. And if they make a mistake with their onestorydown.com scrapbooking printable, they can simply print another one out.
OneStoryDown.com - "What's YOUR Story?"
Headquartered in Houston, Texas, onestorydown.com is the premier scrapbooking community specializing in digital scrapbooking supplies. In addition to offering a large selection of affordable and unique digital scrapbooking paper, digital brushes, digital element packs the site also features a large community, inspiration blog and a scrapbooking newsletter.
For more information, and to sample a few Free Digital Scrapbooking kits please visit:
onestorydown.com
&
For the chance to win an HP OfficeJet Pro 8600 please visit our Facebook page @ facebook.com/onestorydown