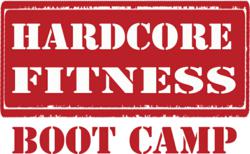 " The most cash rich body transformation challenge in the Santa Clarita Valley region is here".
Santa Clarita, CA (PRWEB) May 07, 2012
The fitness fraternity in the Santa Clarita Valley region is abuzz with an amazing body transformation contest introduced by Hardcore Fitness. They are a well known gym in this region offering facilities for group training, indoor boot camp, and cross training. It may be recalled that they have recently moved to a new gym location in Santa Clarita. This contest named Slim 4 Summer is a $15,000 challenge and is one of the most cash rich body transformation contest ever organized in this area. This excellent contest is the brain child of the owner of Hardcore Fitness Mr. Larry Nolan. Larry is himself a fitness fanatic and has recently competed in his first NPC men's physique show on April 14th. It must be mentioned here that Larry was diagnosed with Raynaud's phenomenon and rheumatoid arthritis at the age of 16 and had to battle his way through it to get on stage and compete. Larry's fiancé and business partner Nadia Lopez won the overall title for the master's bikini in that show and is looking to turn professional this year.
Hardcore Fitness has been ably supported by GAT Supplements and other sponsors to organize this body transformation challenge. The products from GAT Supplements would be provided to all of the members of the challenge so they can get in the best shape possible within 60 days. GAT Supplement representative Art Ortiz would be looking after the supplement portion of the challenge. He is a two time NPC men's physique winner and has shared screen with Brad Pitt in the movie Money Ball. Slim 4 Summer is a 60 day long contest and has a point system consisting of three parts. In the first part, the contestants would be writing a 500 word essay explaining what they went thorough on the 60 day journey and the second one is based on body transformation observed within 60 days, based on pictures taken by the organizers and judged by an NPC judge. The last portion is voting on the fan page for which Hardcore Fitness is encouraging all of their fans on Facebook and all Santa Clarita residents to vote for who they thinks has made the biggest transformation
Anyone can take part in this challenge because it is only about how much they can change within 60 days. Talking about this body transformation challenge, Larry says, " One of the big motivating factors for us to have the challenge was how a lot of our members talked about the biggest loser on TV and how they would do what those people did if they had the chance to win a lot of money and knew all their friends and family were watching. So we put it together. All friends and family members will see the before and after on our fan page and get a chance to vote and the $15,000 qualifies for A LOT of money". Official sources have revealed that many contestants have already registered to take part in Slim 4 Summer Body Transformation Challenge.
About Hardcore Fitness: Hardcore Fitness is a Santa Clarita based gym owned and managed by fitness enthusiast Larry Nolan and her fiancé Nadia Lopez. They have recently hit the headlines by introducing a unique $15,000 body transformation challenge named Slim 4 Summer.