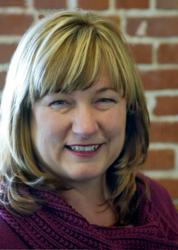 "With the brain functioning at 5% capacity, it seems that part of the remaining 95% likely includes psychic powers, remote viewing, ESP, Mind over Biology or Matter and other very esoteric matters." -Dr. Carol Francis
Los Angeles, CA (PRWEB) May 09, 2012
Dr. Carol Francis Radio Talk Show explores fun, intriguing, odd and far-fetching aspects of the psychological realms of Psychic Powers, ESP, Mind over Matter, Power of Belief, Mindfulness, Mediumship, or Spirituality. This dialogue with Clinical Hypnotherapist Mary O'Maley and Dr. Carol Francis explores how individuals can begin to experience various mental or consciousness-type processes which are not well understood. May 9 this interview is aired on BlogTalkRadio.com/dr-carol-francis. This radio show interview can be listened to on podcasts or archive at http://www.blogtalkradio.com/dr-carol-francis/2012/05/07/mary-omaley-psychic-capacities-spiritual-realms-healings.
Dr. Carol Francis explains, "We watch extreme acceleration of technological advancements doubling every year. However, we do not see the same progression in human evolution. With the brain functioning at 5% capacity, it seems that part of the remaining 95% likely includes psychic powers, remote viewing, ESP, Mind over Biology or Matter and other very esoteric matters. Plenty of research at major elite Universities, private agencies and government subdivisions have explored these functions of the human capacity with verifiable results."
"While it may seem crazy or ridiculous to many, too many individuals have experiences of these psychic kinds and that alone makes research and dialogue about these phenomenon relavent to human evolution and psychological well-being," discusses Dr. Carol Francis.
Mary O'Maley has had over 20 years of an experience, research and writing about these matters and reluctantly begins this dialogue for series contemplation. "First, we need to explore the experiences of these phenomenon and then we can collect data. Perhaps thereafter we will create models and paths that lead to empirical analysis, validation and clarity." Mary O'Maley works in San Pedro, CA and can be reached at 424-781-0027 or 333 W. 6th Street, Suite 207 San Pedro, CA 90731.
More research is being conducted at Dr. Carol Francis and Association about the Expansion of the Human Mental Capacities and Consciousness. For more information, contact Dr. Carol Francis at 310-543-1824.