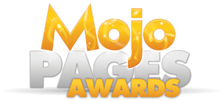 San Diego, CA (PRWEB) May 22, 2012
MojoPages, a leading online business directory, announced today its winners of the 2012 MojoAwards for Best Landscaper. Voting took place in large metropolitan areas such as Los Angeles and Chicago, as well as in small towns across America.
Final votes for the MojoAwards for Best Landscaper were counted on May 19th at midnight. Voters were given the opportunity to vote for their favorite Handyman by rating their experiences and writing a review.
The 2012 Best San Diego Landscaper was AAA Landscape Specialists, Inc. Lenkin Design took the honors of Best Los Angeles Landscaper. Chicago's winner was Knupper Nursery & Landscape and Detroit's top Landscape was Gene's Landscape & Snow Plowing.
"It is our pleasure to recognize the best businesses around the country. Not only that gives us an opportunity to honor the best, but it also serves as a recommendation tool to our valued MojoPages users," said Nick Mariuz, COO of MojoPages.
About MojoPages
MojoPages.com is a next generation local search solution which private labels its technology for 100's media websites, such as local newspapers, TV and radio stations. The company's solution includes a directory of over 15 million domestic merchants that are ranked based on their reviews and ratings so that the best businesses rise to the top of search results.