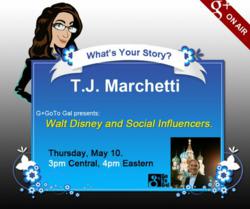 Businesses are seriously underestimating the power, relevance and importance of Google Plus to their business success
Baltimore, MD (PRWEB) May 11, 2012
Business across the USA and Scotland to benefit from new Google Plus and Hangouts Training with Yifat Cohen and Maya Mendoza.
Milagro Fusion Marketing CEO Maya Mendoza and GplusGoTo Gal, Yifat Cohen have joined forces to bring effective Strategic Google Plus Training & Services to clients and a wider business audience across the USA and Scotland.
Milagro Fusion Marketing CEO Maya Mendoza and G+GoTo Gal, Yifat Cohen are working together to develop a series of classes designed to help businesses take advantage of the changing Social Marketing landscape. The objective of these collaborations is to bring Google+ to a wider business audience and help business better understand the advantages of integrating Google tools and technology into their business.
Milagro Fusion Marketing's CEO Maya Mendoza, will bring her 6 years digital marketing and SEO experience to the mix and be collaborating with Google Plus expert Yifat Cohen to, introduce a series of classes "Google Plus Profits For Business".
"Businesses are seriously underestimating the power, relevance and importance of Google Plus to their business success," says Mendoza. "Since the 2012 Panda and Penguin updates, many sites have lost their rank, and Google Plus SEO can help to remedy that situation relatively quickly."
"Our intention is to clearly show how Google Search and Google Social have been integrated with Google's business tools," says Cohen. "When used in the right way these tools greatly improve the visibility and bottom line of any business."
Mendoza continues, "What excites me the most about Google Plus are Google Hangouts and Hangouts On Air as these combine the power YouTube, and bring interactive live streaming to businesses at no cost."
Cohen elucidated, "Hangouts On Air were introduced last year at Google+ with select high-profile G+ members like myself. The unique Hangouts feature has been a huge draw at the online community." She said, "Hangouts allows as many as ten people at a time take part in virtual roundtable style video chats that are broadcast, and can be recorded for anyone to see."
Yifat Cohen has been successfully entertaining the G+ membership during the beta phase, testing the Hangouts technology by hosting a regular Live @Hangout OnAir Shows on Tuesday's and Thursday's via her website: http://www.gplusgotogal.com "
Business owners are invited to experience a Hangout live with Yifat Cohen
To mark the start of Cohen's collaboration with Milagro Fusion Marketing, and to celebrate Google's public release of Google Hangouts On Air worldwide Yifat Cohen will interview:
T.J. Marchetti: Senior Vice President, Digital Marketing at The Walt Disney Studios
When: Thursday 10th May 2012 at 3pm central
Where: http://www.gplus.to/yifatcohen
Cohen and Marchetti will be joined by:
Mike Elgan: CEO, president of Elgan Media and Writer, columnist with CIO Magazine, the San Francisco Chronicle
Sarah Hill: Hangout Host and interactive news Anchor/Reporter for KOMU-TV news at Noon and 5pm.
Maya Mendoza: CEO and Owner of Milagro Fusion Marketing and Hangout Host
Daria Musk: Grammy-winning producer/mixer, "Google Plus' First Big Star."
Other invited guests include:
Katherine Gramann:Google's Community Manager for Hangouts/Chat
Toby stein: Google's Pages and Mobile Community Manager for the Google+ Project
Trey Ratcliff: most followed photographer on Google+ (over 2 million), and owner of StuckInCustoms.com
You can see replays of this interview with T.J Marchetti here