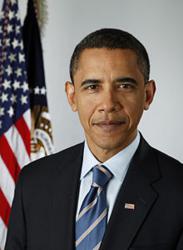 ...we must work hard to remind Americans of Obama's many accomplishments...
Hatfield, MA (PRWEB) May 09, 2012
Hosts David and Deborah Mager invite the public to attend their fun-filled fundraiser for the Obama campaign on Saturday, May 12, 2012, beginning at 7 pm at 62 Main Street, Building #3 in Hatfield, Massachusetts.
Tickets are just $100 per adult. Admission includes a delicious dinner, drinks, dancing to the music of reggae sensation The Equalites and a special presentation by guest speaker Congressman Jim McGovern, who will be igniting the crowd in preparation for what is sure to be a very heated presidential race.
Proceeds will be used in efforts to re-elect President Obama in the 2012 presidential election. The dinner is a chance to meet and get a photo with the new Congressman McGovern and hear his thoughts on why re-electing Barack Obama is so critical for every American, except Mitt Romney.
"The choice is crystal clear—there is no choice," said David Mager, Obama supporter and host of the event. "It's now Obama vs. Romney, and since the electorate has demonstrated very short memories in the past, we must work hard to remind Americans of Obama's many accomplishments and raise money to fight the greedy self-interest groups that are investing heavily to try to keep President Obama from re-election."
Mager promises a memorable night for all guests and supporters. He believes it will rival the 2008 fundraiser the Mager's hosted in Hatfield, where lightening hit the transformer and the whole town lost power, including its lights, for over an hour.
Make reservations now by emailing davidmager(at)Comcast(dot)net or deborahmager(at)Comcast(dot)net. For more information about the 2012 Obama Victory Fundraiser, please call (413) 247-0120.