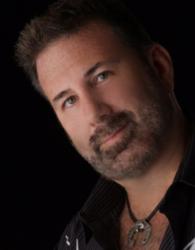 Now all those who believe in diversity and acceptance can benefit from our program, as well as major companies that focus on diversity initiatives for their employees.
(PRWEB) May 11, 2012
Diversity Platinum, the first international discount program for the LGBT community, their friends, and families, has merged with Netherlands-based World Acceptance Foundation to create The World Acceptance Card. This first global diversity program will now offer discounts and Internet specials from more than 10,000 businesses worldwide, offered to over 250,000 individual cardholders, hotels, and union workers across the United States, Canada, and Europe. Company offices will be located in Miami, Palm Springs, and Amsterdam.
"It was only a matter of time that both companies came together," says Steve Harris, newly appointed Ambassador of the World Acceptance Foundation to the United States and former CEO of Diversity Platinum Rewards. "Now all those who believe in diversity and acceptance can benefit from our program, as well as major companies that focus on diversity initiatives for their employees."
According to the terms of this initiative, a portion of sales proceeds will be donated to several diversity projects, including the Harvey Milk Foundation based in San Francisco. The World Acceptance Card is currently available in Europe, and will be available for purchase in the U.S. in late May. It is not a credit card, so there is no need for a credit application.
"With this discount card, people all around the globe are now making a statement against discrimination and in favor of equality," says Barend Spits, Founder and CEO of the World Acceptance Foundation. "The fact that the card is now a success in the United States through Diversity Platinum Rewards is amazing, and shows that a large amount of people place a high value on equality."
Associated companies provide sizeable discounts to cardholders, and participating companies are listed on online at http://www.acceptancepages.com. This website offers an international guide to affiliated companies and locations all around the world. Cardholders can also recommend participants, and members are able to rate these companies or locations by writing a review. A smart phone application for iPhone users will also soon be available.
"This merger will help us to reach our goal in supporting 'grass-roots' local LGBT charities and organizations across the country, many of which are struggling financially," adds Harris.
About Diversity Platinum Inc.
Diversity Platinum Rewards Card is the first membership rewards program for the LGBT Community, friends and families and is headquartered in Palm Springs, California. Diversity Platinum is not a credit card, but a national discount program where membership entitles the holder to discounts and perks at hotels, amusement parks, restaurants, spas, retail, and more. From well-known national brands such as Avis Car Rental, Kimpton Hotels & Restaurants, Macy's, SuperShuttle, and Six Flags Amusement Parks to local restaurants, attractions, and retailers, discounts are widely available with more participating companies being added every day. For more information please visit http://www.diversityplatinum.com or call 760-325-2273.
About The World Acceptance Foundation
The World Acceptance Foundation strives to make a positive contribution to acceptance of all people, regardless their sexual orientation or identity. This positive contribution consists of developing educational material, providing shelter programs, and stimulating collaboration between local charities and organizations. For more information, go to http://www.worldacceptance.eu.