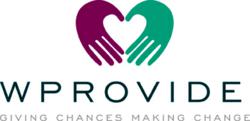 We have a lot of fun working at Wpromote and it's nice to know that we are working for a company that values giving back to the community.
El Segundo, CA (PRWEB) May 10, 2012
Over the years Wpromote, named a top-ten Best Place to Work in LA by the Los Angeles Business Journal and a five-time Inc. 500 Honoree, has made it clear that philanthropy and making charitable contributions is just as important as earning awards and accolades. Their largest contribution was made in 2010 when Wpromote ran a social media campaign to support the CureJM Foundation's fight for votes in the Pepsi Refresh Project. Their promotion was a success and led to CureJM winning a $250k grant to help find the cure for Juvenille Myositis, which is a rare autoimmune disease. Over the years, Wpromote employees have donated their time and helped raise thousands of dollars for numerous organizations including Heal the Bay, Kiva, Operation Gratitude, Movember, and Partners in Health.
Last July Wpromote created their charitable initiative called Wprovide, with the mantra "Giving Chances Making Changes." Wprovide's mission is to host or partake in a philanthropic event each month. Only a few months into the year, and they are off to a very strong start.
"We have a lot of fun working at Wpromote and it's nice to know that we are working for a company that values giving back to the community," said Holly Boll, Wprovide member and Wpromote PPC Account Development Executive.
In January and February, Wprovide focused their efforts on helping the Society for the Prevention of Cruelty to Animals, Los Angeles. The SPCALA is an independent, nonprofit animal welfare organization in Southern California, whose mission is to prevent the cruelty of animals through education, law enforcement, intervention, and advocacy. A donation drive was held at the Wpromote office, which raised $250 and received donations of beds and supplies for dogs, cats, and animal shelters. In February, Wpromote also encouraged their employees to click the "Like" button on the Kashi REAL Project Facebook page. For each "Like," Kashi donated $10 to the Kids in the Kitchen project, which is an initiative with the goal to empower todays youth to make healthy lifestyle choices to reduce childhood obesity and associated health problems.
In March, Wpromote began raising awareness about the importance of protecting our environment. Visual aids were posted above the recycling bins in both kitchens to encourage recycling and emphasize what is and is not recyclable. Over the past couple of months, this has helped decrease waste and increase recycling.
April was very busy for Wprovide, with two charitable events for the month. On Tuesday, April 3rd, employees had the opportunity to assist in assembling Easter baskets to donate to Olive Crest for underprivileged children. Olive Crest is dedicated to educating at-risk children, preventing child abuse, and preserving families. The toys, candy, gift cards, and baskets were donated by Wpromote, which brought joy to 15 children on Easter Sunday. On Saturday, April 28th, Wpromote employees participated in cleaning up the LA river with FoLAR (Friends of the Los Angeles River), whose mission is to restore the river's natural habitat and improve water quality. They spent a couple of hours cleaning up the river and reducing pollution to keep it from eventually reaching our beaches.
Towards the end of April, Wpromote began their first annual Spring Cleaning Clothing Drive, which will continue through June. All materials donated will be given to the El Segundo Good Will. There has already been a great response to the drive and there is still more than a month to continue collecting donations.
About Wpromote
Wpromote is an award-winning online advertising firm headquartered in El Segundo, CA. Founded in 2001 by Michael Mothner, Wpromote has helped over 37,000 clients grow their businesses online. With unmatched experience in search marketing and an unrivaled dedication to our clients' results, we always stand out above the crowd. The 70+ employees at Wpromote currently manage more than 3,500 clients spanning a wide range of industries and verticals in over 60 countries worldwide. A few integrated search engine marketing clients include Bayer HealthCare, Vans, Toyota, Allied Van Lines, HP, Southern California Edison, Symantec, Fisher-Price and Universal Music Group.
About Wprovide
Wprovide was started at Wpromote in July 2011, with the mantra "Giving Chances Making Changes." In less than a year, members of Wprovide have helped raise thousands of dollars and donated their time to a wide variety of organizations. Wprovide's charitable contributions in 2011 include spending a day cleaning up Manhattan Beach in support of Heal the Bay and participating in a sweatshirt and blanket drive for the homeless through the Project Needs Organization, to name a few.