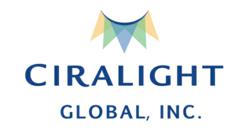 Las Vegas, NV (PRWEB) May 10, 2012
Location: Light Fair International- Las Vegas Convention Center
3150 Paradise Road Las Vegas, NV 89109
Firestone Booth, #5416
Date: May 10, 2012
Time: 1:30pm
Participants: Smokey Robinson, Ciralight Global and Firestone BP Executives
Representatives from both Firestone Building Products Company, LLC (FSBP) and Ciralight Global (OTC:DB:CGHA) including Music legend Smokey Robinson, a strong supporter of Ciralight's energy saving products will announce that the two companies will partner to provide active daylighting solutions to the roofing industry at the Lightfair International Tradeshow and Conference in Las Vegas today. Firestone will brand and market the Ciralight SunTracker daylighting system as the "Firestone SunWave SMRT" (solar motion response technology) Daylighting Solution. On hand to celebrate this important partnership will be Motown legend Smokey Robinson and football great Anthony Davis. Both men are supporters of this innovative technology and will be in the Firestone and Ciralight booth signing autographs and discussing the benefits of the Ciralight SunTracker and Firestone SunWave SMRT.
Riaz Hasan, Firestone Building Products Project Manager said, "Firestone's continued commitment to innovation is demonstrated in this new daylighting system. We see significant benefits to both the building owner and tenant."
Ciralight CEO Jeff Brain commented, "The acceptance of our product for branding and sale by Firestone further validates the benefits of our energy saving daylighting technology. We look forward to supporting Firestone with their new product line as we seek to mature this relationship into high volumes."
The Key Messages of the Announcement:

Firestone Building Products announces partnership with Ciralight Global to brand and market their SunTracker™ daylighting solution.
Firestone introduces SunWave™ SMRT Daylighting Solution, an energy efficient solar powered daylighting solution that brings high levels of diffused natural light into buildings.
Firestone Building Product's SunWave SMRT Daylighting Solution is LEED® certified and may entitle facility owners to federal, state and local tax incentives.
SunWave SMRT Daylighting Solution from Firestone Building Products uses GPS sun-tracking technology to track the sun's movement, providing lighting for up to 10.5 hours a day.
As daylighting and other non-electrical lighting options emerge, the SunWave SMRT Daylighting Solution allows businesses and schools to reduce their energy use for lighting by 50-80%, without giving off the heat of a traditional light bulb. The two thermal barriers in a SunWave SMRT unit provide lighting equivalent to an 800 watt metal halide bulb. The SunWave SMRT Daylighting Solution provides the following advantages:
Reduced operating expenses – SunWave SMRT Daylighting Solution provides up to 64,000 lumens of light and additional insulation with the diffuser component. This LEED certified product reduces energy use during peak hours and also helps save on air conditioning costs used to offset heat created by electrical light fixtures. In addition to the benefits of possible tax credits, many utility companies provide additional incentives for solar powered green energy products.
Durability – The lifecycle of a SunWave SMRT Daylighting Solution unit has tested up to 30 years under extreme environmental conditions (from -20 degrees to +200 degrees F), sustaining winds of up to 105 miles per hour and fall protection of up to 1200 lbs dropped from 6 feet. Furthermore, a SunWave SMRT unit can withstand up to 4 inches of rain per hour with driving winds of 70 mph. Each unit includes a 10 Year Manufacturer's Warranty.
Rise in Productivity – Numerous studies show that natural light provides a more productive work environment. The SunWave SMRT Daylighting Solution unit diffuses light, eliminating shadows and blocking harmful ultraviolet rays. Schools reported improved student performances, work places saw less absenteeism and retail sales increased in stores.
The announcement concluded:
Lighting from the SunWave SMRT Daylighting Solution offers stores, schools and businesses better color rendition and absence of flicker than traditional artificial (electric) lighting. Additionally, SunWave SMRT enhances available natural light when the sun is low in the sky and provides lighting as nature intended – quiet, bright, abundant and healthy natural light.
About Firestone Building Products Company, LLC
Firestone Building Products Company, LLC (FSBP) is a leading manufacturer of EPDM, TPO, asphalt and metal roofing systems, polyiso insulation and accessories for the commercial roofing industry. Firestone also offers a number of green roofing products including photovoltaic, daylighting and vegetative roofing systems. Beyond superior roofing products, FSBP offers installation expertise and product support through roofing solutions and technical services departments and an international network of roofing contractors, distributors and field sales representatives. FSBP is headquartered in Indianapolis, Ind. Visit the FSBP website at http://www.firestonebpco.com.
About Ciralight Global Inc.
Ciralight manufactures patented SunTracker™ lighting solutions that enable commercial and industrial buildings to utilize sunlight to illuminate indoor spaces. The SunTracker™ unit utilizes a solar powered GPS controller and mirrors to direct sunlight through a skylight diffuser. The result is a self contained, completely sustainable lighting solution that can offer up to 10.5 hours of free indoor light. Using Sun-tracking technology allows our skylights to illuminate buildings longer and more effectively than traditional skylights. Furthermore, the natural diffused light is high quality, more conducive to retail, educational, and industrial purposes. SunTracker™ skylights provide the illumination of a 1,000 watt metal halide light fixture. These units are entirely solar powered so they do not require any electricity or electrical hookup. Smart SunTrackers™ are designed with two heat traps so they prevent the heat gain associated with traditional skylights. Ciralight SunTrackers™ are used by Staples, Office Depot, IKEA, Google, Whole Foods, Johnson and Johnson, Caterpillar, Emerson, Frito Lay, Schiphol Amsterdam Airport, Boeing, Eaton, and others.
Forward-Looking Statements
Any statements contained in this press release that refer to future events or other non-historical matters are forward-looking statements. Ciralight Global, Inc. disclaims any intent or obligation to update any forward-looking statements. These forward-looking statements are based on the reasonable expectations of Ciralight Global, Inc. as of the date of this press release and are subject to risks and uncertainties that could cause actual results to differ materially from current expectations. The information discussed in this release is subject to various risks and uncertainties, results of operations or financial condition, national and international government regulations and the risks associated with doing business across borders and territories, and such other risks and uncertainties as detailed from time to time in Ciralight Global, Inc.'s public filings with the U.S. Securities and Exchange Commission.
Contact:
Ciralight Global, Inc.
Jarett Fenton, CFO & Investor Relations,
877-520-5005 ext 123
Firestone Building Products
Elizabeth Goers, goerselizabeth(at)firestonebp(dot)com
Marketing Communications
317.575.7037