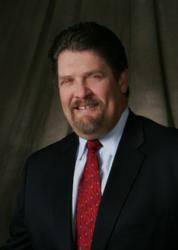 "The main thing I got from my father was to work hard, spend the time and build your business and that type of approach has been passed on to me..."
Wheaton, IL (PRWEB) May 11, 2012
LDS Wealth Advisors CEO Barry Link was recently interviewed by the Daily Herald Business Ledger and is to be featured in Coffee Break Section. In this nine question interview, Link discusses the keys to successful business practice and advice for future business owners.
When asked the one important tip he would give to new business owners, Link responded, "One of the hardest things in starting a business today is developing a clientele…This, of course, requires a lot of long hours in the beginning and many appointments so you can get the results needed to get your production to a level that will make it possible for you to maintain the business."
As the CEO of a financial services firm, Link understands the importance of proactive communication and creating an individual plan based on the client's needs. He continues, "Once you're established and have a clientele, the biggest objective would be to service that clientele, and continue to meet their financial needs by regularly meeting with them, contacting them, and staying in front of them."
On a more personal note, Link shares his biggest influences: "The main thing I got from my father was to work hard, spend the time and build your business and that type of approach has been passed on to me. In the business, one of the individuals that was very influential on me was a gentleman named John Savage, who has since passed away. One of his quotes which I constantly live by is 'Take care of the masses, and you'll eat with the classes; take care of the classes and you'll eat with the masses.' John's message was that you can't focus strictly on the upper echelon; you have to work with all people and help them meet their financial goals because they are just as important as the goals of the high-net worth individuals. We have over 2500 clients, and each one of them has unique characteristics, and remain extremely important to us."
LDS follows this trend by working on an individual basis as well as serving business owners and executives. Some of its services include: financial planning, investment management, retirement planning, IRAs, life, health and disability insurance and more.
The full interview will be available in the May issue of the Daily Herald's Coffee Break. For more information on Barry Link and LDS Wealth Advisors, visit http://www.ldswealthadvisors.com/site/.
About Barry Link
Barry Link started selling life insurance products as a part-time basis in 1976. After experiencing very significant sales achievements, he started his own company SKL Insurance Agency in 1982. SKL later became Link Diversified Services, and now, LDS Wealth Advisors. He now has a sizable support staff, as well as a number of affiliated advisors.
About LDS Wealth Advisors
LDS Wealth Advisors' mission is to positively impact the lives of its clients by providing personalized, objective financial advice and loyal service. The company is located in Wheaton, Illinois. With more than 60 years of experience between advisory partners, LDS Wealth Advisors thrives at performing extensive, ongoing research on insurance products, money managers, and alternative investment options. Securities & Advisory Services are offered through World Equity Group, Inc. Member FINRA/ SIPC. LDS Wealth Management and LDS Wealth Advisors are independently owned and operated.