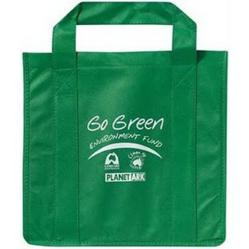 ...a green step will only be a real help to the environment if it is correctly implemented.
Miami, FL (PRWEB) May 14, 2012
According to a report from examiner.com last May 9, a deadly pathogen called novovirus was found in reusable grocery bags. It was a study published in the Journal of Infectious Disease that discovered the pathogen in the said reusable item, said the report. In response, going green website MyCleaningProducts.com shared a way to prevent contracting the said pathogen.
As the report detailed, novovirus has been causing 21 million cases of gastrointestinal disturbances every year. It added that, out of that number, more or less 800 people usually die from it.
The study that discovered the deadly pathogen from the reusable grocery bags was conducted in 2010 by the University of Arizona, the report said. It was initiated after a group of soccer players and chaperones became ill due to consumption of cookies carried by a reusable grocery bag which was suspected to have been contaminated by novovirus.
Here's an excerpt from the article "Reusable Grocery Bags Can Contain Nanovirus" by MyCleaningProducts.com:
"It can't be denied. Global warming is here. And with the unpredictable weather and many natural disasters, surely, it's high time to care for the environment. Even a simple green step is already a big help. However, be also careful with the green method you implement. In a single misstep, it could bring you more trouble than help.
Take, for example, the use of reusable grocery bags. Of course, the use of it helps the environment. It saves the planet from more mountains of plastics that takes hundreds to millions of years to disintegrate."
Read more about "Deadly Pathogen Found in Reusable Grocery Bags" at: http://www.mycleaningproducts.com/reusable-grocery-bag-home-deadly-pathogens
According to going green website MyCleaningProducts.com, any reusable grocery bag user can contract the deadly pathogen. And although the chance of contracting nanovirus from a reusable grocery bag is low, as said by a Dr. William Schaffner of Vanderbilt University, the site said that the possibility is enough reason to take action. Apart from that, other bacteria can live in the item as well, it added.
And so, the website advised all reusable grocery bag users to take precaution. Specifically, it advised them to wash the bag after using. Additionally, as a going green site, MyCleaningProducts.com left readers a reminder that a green step will only be a real help to the environment if it is correctly implemented.
Get more of the latest news about going green at http://www.MyCleaningProducts.com.