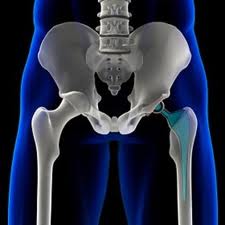 more than 6,000 lawsuits are pending against Johnson & Johnson over its defective DePuy ASR hip replacements
San Diego, CA (PRWEB) May 14, 2012
The media spotlight is often a double-edged sword. No one knows this better than Abbdella Brown. And yet, gossip and rumor-mongering aside, the real story here is being overlooked according to Sean Burke of AttorneyOne.
According to court documents, on May 7th 2012, a 51-year-old woman from Williamsburg, Virginia, Abbdella Brown, filed a lawsuit in Ohio Northern District Court (case no. 1:2012dp21074) against DePuy Orthopaedics, a subsidiary of Johnson & Johnson, alleging she suffered serious injuries due to ASR Hip Implant Device. Plaintiff was implanted with a DePuy ASR hip implant in February 2007. In October 2010, Brown suffered pain, as well as elevated chromium and cobalt levels resulting in the need for revision surgery, allegedly due to her implants. Brown had the ASR hip replacements explanted in June 2011. In August 2010, a Johnson And Johnson Recall of the DePuy ASR was announced.
DePuy Orthopeadics is defending lawsuits in Multidistrict Litigations alleging that its ASR hip replacement (MDL 2197) and the metal-on-metal Pinnacle hip replacement systems (MDL 2244) were defectively designed.
More than 6,000 lawsuits are pending against Johnson & Johnson over its defective DePuy ASR hip replacements. Judge David A. Katz, who is overseeing the federal MDL in the U.S. District Court for the Northern District of Ohio, said it includes about 4,200 suits. The other 2,000 cases are filed in state courts, including Nevada, Florida, California, Maryland, Utah and Wisconsin.
AttorneyOne.com, a recognized authority on law, can provide helpful advice and simple solutions including how to get in contact with legal counsel so that, in case of DePuy ASR Hip Replacement severe complications, someone can easily and inexpensively deal with it. As Mr. Burke, director of Media Relations for AttorneyOne.com, added, "What all this information really illustrates is that threat from DePuy ASR Hip Replacement remains. For that reason, our focus should squarely fall on getting the word out and assisting people in finding the right legal assistance."
In March 2012, results of a study presented at the British Hip Society Annual Conference, showed that DePuy ASR XL device had a higher than anticipated early failure rate as the rate of second operations, or revisions, ranged from 21% after four years to 49% after six years.
AttorneyOne.com has further information on DePuy ASR Hip Replacement lawsuits including how to get in contact with legal counsel.
Headquartered in San Diego, CA Attorney One was founded in 2004 and is not a law firm. They offer a nationwide legal service which helps consumers find the best representation for their legal needs. You can learn more about DePuy ASR Hip Replacement at our website. You can also find us on Facebook at http://www.facebook.com/AttorneyOne. Checkout earlier news from us at http://www.prweb.com/releases/2012/5/prweb9496214.htm.