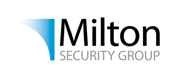 We're excited to announce our support of BSidesLV as an event sponsor
Fullerton, CA (PRWEB) May 11, 2012
Milton Security Group LLC, the premier manufacturer of adaptive network security appliances and network management solutions, today, announced its official sponsorship of BSides Las Vegas 2012.
"We're excited to announce our support of BSidesLV as an event sponsor," said James McMurry, Milton Security founder and CEO. "Unlike the larger information security conventions, BSides provides a more intimate setting allowing IT security professionals and like-minded individuals the chance to interact, and learn how to protect against ever-evolving threats."
BSides Las Vegas is a two-day information security conference, held July 25 and 26 at The Artisan Hotel. The event focuses on practical, technical approaches to information security, including product presentations by top international security experts.
"Sharing and advancing knowledge on how companies and organizations can protect their systems and data from expensive and dangerous breaches is not only our primary focus, it's our passion, and we're looking forwarding to a great event, said McMurry."
About BSides Las Vegas:
BSides is an information security conference for and by information security professionals. Their goal is to expand the spectrum of conversation within the information security community. BSides creates opportunities for event participants to both present and participate in an intimate atmosphere that encourages collaboration. The events, which take place throughout the county, include discussions, demos, and interaction from participants. One of the tracks this year will be a "Proving Ground" called BSides Mentorship Program. Main criteria for participation includes being a first time conference speaker. BSides will pair each of the Proving Ground applicants with a mid to high profile mentor with a solid track record of public speaking, and willingness to work from CFP to podium. For more information, visit http://www.securitybsides.com/w/page/51761665/BSidesLV%20Mentorship%20Program
About Milton Security Group, LLC:
Milton Security Group, LLC is a Veteran-Owned Small Business (VOSB) security company with a consulting practice. Its wide-ranging product line enables granular control over all network devices. The company introduced the first low-cost adaptive endpoint and network access control suite of products, including the world's first 10Gig adaptive network security solution with its Edge10G NAC appliance. Founded by James McMurry in 2007, Milton Security Group prides itself in offering products and services which enables organizations to properly protect their internal network systems and endpoints. Its clients include small businesses to multi-national corporations, as well as Federal & State agencies, cities & counties, public & private universities, and hospitals. Milton Security Group provides its clients, and customers with exceptional customer service, and world-class network security products and solutions. Visit http://www.MiltonSecurity.com for information or call 1.888.674.9001.
###
Media inquiries:
Rob Hallstrom / 714 Media
714.473.7033
rob(at)714media.com
http://www.714media.com