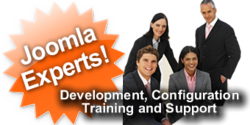 "This is the first known enterprise level migration from Drupal to Joomla."
Boston, MA (PRWEB) May 14, 2012
On May 15th at 1 p.m. CNP Integrations is proud to present a new webinar and discussion focused their unique process for the migration of an enterprise Drupal portal to a Joomla! CMS. This webinar will offer an inside peak of the data migration and restructuring of content to leverage a Joomla! CMS for optimized security and advanced features only available in the Joomla! CMS.
This presentation lead by Jonathan Neubauer, the project manager for CNP, will review the case study of CNP Integrations most recent migration and redesign of an enterprise level Drupal site to a Joomla! CMS. The site http://www.truth-out.org was the topic of much hype in the CMS community lately and this month's featured article on the Joomla Community Magazine explains the project in greater detail: http://magazine.joomla.org/.
The Truth Out organization manages a large news portal with heavy traffic and large archives of content. "This is the first known enterprise level migration from Drupal to Joomla." says Christopher Nielsen (CNP Integrations CEO/General Manager). "Since the Joomla! CMS has a much larger development community and because it can be easier for less technical administrators to manage, there is a growing interest in this migration service. Our unique process makes it affordable for smaller and mid-sized organizations that have experienced trouble with their Drupal installations and want to make a switch to a Joomla Platform. Our custom extensions allow us to offer value and cost savings for multiple data migrations required through the testing and implementation phases of this type of project," continues Nielsen.
This webinar will cover the process for effectively migrating data from a Drupal installation as well as what is required to configure a Joomla CMS to support a matching data set. We will cover some of the custom features such as previews and multi author capabilities that were built custom for this unique publishing environment.
Join CNP Integrations and other Joomla enthusiasts on May 15th at 1 p.m. for an hour long webinar and discussion: Registration is available online: https://www2.gotomeeting.com/register/829493890 or visit the CNP Integrations webinar page for more information: http://www.joomladesignservices.com/joomla-cms-webinars.html.
CNP's new webinar series is free, and open to any Joomla! users, or people interested in Joomla!. Upcoming regular, monthly webinars will cover topics such as Joomla! Security, Mobile for Joomla!, Extending Your Joomla! Content, Learning Management with Joomla!, and many more helpful topics for Joomla! CMS site owners, administrators, and users.
CNP Integrations is known for delivering world class support for Joomla CMS
CNP Integrations has an engaged global team of technical and configuration experts and employs highly skilled programmers and project managers with the focus of providing the most responsive web application support services for the Joomla CMS and other compatible technologies. CNP Integrations is a business division of Creative Networks Protocol Inc., a Massachusetts based corporation. CNP Integrations offers premium technical support and hosting with a value building methodology and a proven process of project management success.
CNP can be found on line at the following web portals: http://www.cnpsupport.com, http://www.cnpintegrations.com, and http://www.joomladesignservices.com.