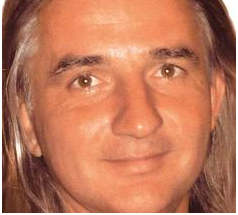 The growing database of verified cases of improvements in health concerns, suggests a need to examine the Braco Gazing process with authentic investigatory consideration not cryptic dismissiveness nor blind acceptance.
Portland, OR (PRWEB) May 14, 2012
Braco Gazing sessions are gentle, relaxed and quiet moments. Yet changes which participants experience all over the world are dynamic, complex and redeeming. Whether over the internet during live streaming sessions or in person, Braco's healing gazing technique is resulting in statistically significant numbers of documented physical healings which confound western models of medical beliefs.
Dr. Carol Francis, in the spirit of genuine curiosity and a wish to honestly examine these testimonials more carefully, interviewed over 30 participants in Los Angeles. These testimonials can be heard on the Dr. Carol Francis Radio Talk Show at http://www.blogtalkradio.com/dr-carol-francis/2012/04/13/bracos-healing-gaze-interviews-with-those-who-attend-gazing
However, hands-on experimentation, observation and serious investigation of Braco's Gazings can be experienced in Portland, Oregon, May 19-20 at the Sheraton Airport Hotel and in San Francisco May 17 at Golden Gate Holiday Inn. Unexplainably, even seriously skeptical medical professionals have walked away and hours later been healed of their own long term medical complications. Veterans have found release from decades of PTSD, depression, or agent orange-related illnesses as seen in videos such as this Braco and Veterans.
"Clearly in this age of charlatans or exploitive self-proclaimed gurus, it behooves each individual to investigate these types of experiences with savvy and watchfulness. Braco's team seems to welcomes this sincere careful consideration," suggests Dr. Carol Francis.
Dr. Carol Francis adds, "In this age when science clearly indicates that our biological states, physiological processes and biochemistry are altered by our beliefs, our attitudes and our emotional responses, it is possible we might be able to measure these changes which occur during or shortly after these Braco Gazings and examine empirical outcome data."
Some rigorous investigations of Braco's healings are beginning to take place and results examined. Already, medical follow-up examinations are producing a database of tumors disappearing, hearing losses returning, sight improving, cardiovascular systems that were collasping being entirely healed, etc., etc.
To attend a live gazing session or to participate on the Braco America LIVE STREAMING, more information can be clearly attained at BracoAmerica.com.
Braco -TV Live Streaming Schedule in May from
San Francisco and Portland.
Wed., May 16, 4:00 pm – 8:00 pm PDT 5 (S) straight-to-camera sessions, hourly from scenic San Francisco 8:00pm session is LSG + Braco's Voice
Thurs., May 17, 10:00 am – 4:00 pm hourly from the Braco, SF live event — be a part of in the inspiring in-room sessions by "marinading" in the experience. 4:00pm session is LSG + Braco's Voice
Sat. & Sun., May 19 & 20, 10:00 am – 4:00 pm PDT hourly from the Braco, Portland live event. 4:00 pm sessions are LSG + Braco's Voice
Mon., May 21 10:00 am – 6:00 pm, *9 hourly sessions (S) straight-to-camera sessions + Braco's Voice