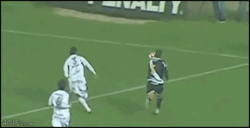 And that fun, the website would like to extend with its readers.
Tampa, FL (PRWEB) May 14, 2012
For GreenBeanBuddy.com, Friday is fun. And that fun, the website would like to extend with its readers. Hence, came the Funny Friday. And for its latest edition, GreenBeanBuddy compiled funny sports moments caught on camera.
Learn More About GreenBeanBuddy.
GreenBeanBuddy.com is basically a wide-range online resource website. It shares news and information about several topics. It also offers tips and how-to guides for a wide variety of do-it-yourself fixes and projects. And with all the information and help it shares, it aims to be a one-stop resource site for all kinds of online users.
Particularly, the website share the latest about celebrities, be that in movie, music, sports or politics. Also, it shares and reviews the hottest news across the globe. As a 'help site', it offers tips and guides for home improvement, personal development, lifestyle, health and going green.
And of course, there is its tradition of sharing the funniest videos and images with its readers. Released every Friday, the website tags the posts as a start of a fun weekend. It named as Funny Friday, the said tradition features different theme each week. Nonetheless, though the theme varies, the website makes sure that all will be fun for the readers.