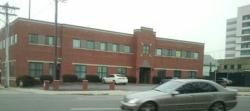 we are thrilled to finally consolidate our businesses and employees optimizing our operational effectiveness and efficiency
Boston, MA (PRWEB) May 15, 2012
First American Mortgage Trust | NXTLoan.com is moving to a new, modern corporate headquarters to accommodate growth and national expansion in the 203K Renovation and 203B FHA marketplace. As an early pioneer in FHA loans, First American Mortgage Trust continues to differentiate itself by supporting a manual underwriting process. According to Barry Polack, CEO and President, "manually underwriting not only allows us to distinquish ourselves but also allows us to look beyond credit scores by focusing on a borrower's complete profile. The results offer us more flexibility and more financing options to our borrowers". Ariel Gruzman, Chief Information Officer comments, "we pride ourselves in combining this unique philosophy with sophisticated risk management processes ensuring best in class program delivery and product knowledge. Our new facility will allow us even greater technological resources to ensure we preserve our past but build for the future."
The new location is conveniently located to Boston's highly publicized, emerging Innovation District. Polack notes, "this move has been in the works since late 2011 and we are thrilled to finally consolidate our offices and employees into a single, world class headquarters optimizing our operational effectiveness and efficiency."
About First American Mortgage Trust
First American Mortgage Trust, also known as NXTLoan.com, was founded in 1986. For over 10 years the company has focused exclusively on FHA 203B and 203K products for wholesale and correspondent channels. Our partner ecosystem represents over 350 brokers, banks, credit unions, and sole proprietors offering financing options to those that may not fit traditional lender profiles. Our unique differentiation is our manual underwriting process which offers more flexibility to more borrowers by looking at the borrower's complete profile rather than just focusing on credit scores. We pride ourselves in sophisticated risk management processes and ensure best in class program delivery and product knowledge. Our team is comprised of exceptional talent and we pride ourselves on customer centric, world class service and support.
For more information contact Ilene Goldman, Chief Marketing & Sales Officer, or visit http://www.nxtloan.com. The new mailing address is 70 Leo Birmingham Parkway, Brighton, Ma 02135.