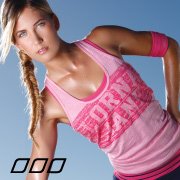 Here you have 350,000-strong consumers, mostly women, who are vouching for your products online to their family and friends, and there is nothing better than your own consumers doing the promotion for your brand on your behalf. - Sam Zivot - Lorna Jane
Brisbane, Queensland (PRWEB) May 18, 2012
These days, everyone from small businesses to the world's biggest brands can be found on Facebook.
Lorna Jane Activewear understands the importance of reaching out to consumers and the public through social media, this is the reason why they focus on creating a very strong online presence, especially on the Lorna Jane Facebook Page.
What's even more amazing about this feat is that Lorna Jane found themselves losing all their Facebook fans of around 35,000 just over a year and a half ago. The brand hit a bump with their digital fan base when its original Facebook fan page was shut down for failing to comply with some of Facebook's terms and conditions, specifically with an ongoing promo they had at the time.
Since then, they have started from scratch to regain their online fan base, carefully building up their following over the months with engaging status updates and Social Media innovations like 'The Year of You'.
This time around everything was done in compliance with Facebook's guidelines.
Sam Zivot, Lorna Jane's Digital Strategist says that "the power of brand advocacy is the biggest advantage to having a social media presence". According to Sam, "here you have 350,000-strong consumers, mostly women, who are vouching for your products online to their family and friends, and there is nothing better than your own consumers doing the promotion for your brand on your behalf."
This is one of the things that sets Lorna Jane's fan base apart from other companies with a big following online --- the level of engagement from the users. Lorna Jane's "Talking About This" numbers, a metric which enables Facebook page owners to see how many people are sharing and commenting on their updates and links consistently rank among the highest for retail brands in Australia.
Aside from their main Facebook page, the brand also has local pages for each branch, allowing the team members for each store to engage their customers on a more local and personal level. The brand believes strongly in the power of social proof, and social media is one of the most influential ways to get not only their message across to the consumers, but for the consumers to vouch for the quality of Lorna Jane's products as well.
Lorna Jane is already expanding to the US market, and will be launching their US website on the http://www.lornajane.com domain in the near future. Lorna Jane's Facebook presence definitely helps the brand gain traction with this new market as those unfamiliar with the brand will be able to see that they already have a strong following abroad.
Now we see that it wouldn't be far off before Lorna Jane reaches the 500,000 or even 1 million 'Likes' on Facebook, and with a brand that cares about their customers this much, what's not to Like?
To learn more about Lorna Jane, visit http://www.lornajane.com.au
For all press enquiries please contact:
Lorna Jane Australia
Caroline Lucey
Caroline(dot)lucey(at)lornajane(dot)com(dot)au / (07) 3252 5552 ext 91
Lorna Jane USA
Dell et Ruhs - Rebecca Reinbold or Lizzie Mesa - Rebecca(at)delletruhs-pr(dot)com / lizzie(at)delletruhs-pr(dot)com / (323) 951 1066