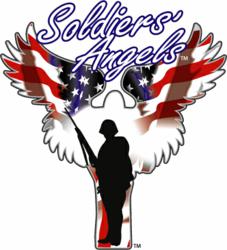 Nunn and host Jesse Lozano discuss the history and activities of Soldiers' Angels
Pasadena, CA (PRWEB) May 18, 2012
Soldiers' Angels Executive Director Toby Nunn will appear on KIIS FM's "Community Council" this weekend, May 19-20.
In a wide-ranging interview, Nunn and host Jesse Lozano discuss the history and activities of Soldiers' Angels that mean so much to the troops and families they support, as well as the importance of taking care of the many veterans returning from the wars.
With administrative offices in the Los Angeles suburb of Pasadena, Soldiers' Angels relies on hundreds of thousands of volunteers around the world to implement a variety of projects providing aid and comfort to all branches of America's Armed Forces.
Community Council highlights great organizations doing good in the Los Angeles area. Nunn's interview will air three times over the weekend:
KLAC AM 570 at 6:30AM on Saturday, May 19
KIIS FM 102.7 at 11:20 PM on Sunday, May 20
KYSR FM 98.7 at 7:20 AM on Sunday, May 20
For more information, to listen online, or to find an archive of this weekend's broadcast, see http://www.kiisfm.com/pages/kiiscommunitycouncil.html
Established in 2003, Soldiers' Angels is a volunteer-based, award-winning 501(c)(3) nonprofit providing aid and comfort to members of the United States Army, Marines, Navy, Air Force and Coast Guard, as well as veterans and military families. For more information, see http://www.soldiersangels.org. Tax ID# 20-0583415 CFC #25131