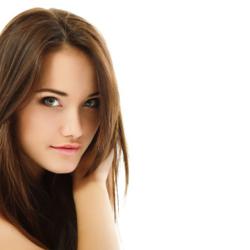 It certainly gives our beauty and make up experts a run for their money
London, UK (PRWEB UK) 18 May 2012
With self tan products improving all the time in leaps and bounds, La Mode London say models feel fake tan is one way to look slimmer.
For the modern day model, looking good is very important, according to http://www.lamodelondon.com. Self tan is making a comeback they say and with so many fantastic products on the market, a model can make themselves look slimmer and more healthy if they get the model application right. Friday seems to be the day to be seen with a tan they explain.
'We get so many models through our doors who say they feel like their body looks slimmer and more toned when they have a tan,' explains Helen. 'Our studios smell of that very distinctive self tan scent, and Fridays are the worst!' She goes on to say, 'Thursday night is definitely the night to apply it for many part time models to bronze themselves up ready for the weekend.'
According to the model experts in the hub of the modelling market, self tanning is relatively inexpensive and easy to do, as long as it's done correctly. 'There's nothing worse than seeing a model with a distinct orange line around her face', laughs Helen.' It certainly gives our beauty and make up experts a run for their money if we do have to sort out a fake tan disaster.'
La Mode, the model advice specialists, encourage new clients to arrive at their famous photo shoot days, without make up on at all if possible, to allow the experts to work their magic on a relatively blank canvas.
'A model really needs to look good with or without make up and a lot are, understandably, turning to fake tan during the winter months to hide pale and pasty skin. Self tanning nowadays is so much more accessible, and although we still get a few scary over-applicated models, the majority have got the balance just right.
A model needs to feel confident in themselves according to La Mode and if self tanning is one way of boosting confidence levels, then they can certainly work around the smell.
'Over the years we have gone from calling our self tanned models the 'chocoholics' to the 'tanoholics', because the products have gotten so much better and its rare we see self tan disasters anymore thank goodness. A model needs to keep out of the sun because it's so damaging to the skin, and sometimes they just need that extra bit of summer in a bottle. It's much kinder and it doesn't age those delicate areas on the face.'
Visit http://www.lamodelondon.com for all the latest up to date modelling advice.