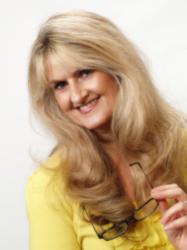 Los Angeles, CA (PRWEB) May 22, 2012
Dr. Carol Francis, Clinical Psychologist, Hypnotherapist, Fitness Trainer and Nutrition Counselor, is the author of "If You Can't Stop Eating, Maybe You're Hungry: Reset Your Cravings." Now this book, in second printing, will be available for computers and e-readers as well - click here.
"The concept that food cravings may clearly indicate an actually bodily need is not new. However, in a society of plenty or too much -- the opportunities to over-indulge are extreme. We forget to listen to the signals of our body and instead pay attention to the advertiser's food commercials that have nothing to do with nutrition," explains Dr. Carol Francis. This concept is further discussed with Nutrition Counselor Nicole Cruz as can be seen on an excerpt from the Dr. Carol Francis Show..
Dr. Carol Francis also discusses many aspects of eating and dieting and body health management in her book "If You Can't Stop Eating, Maybe You're Hungry: Reset Your Cravings." Anorexia, Bulimia, emotional eating, stress eating, menopause and other hormonal changes are discussed in Dr. Carol Francis' book as these eating complications affect many women in the western society. Medical complications or pharmaceuticals complications associated to excessive food cravings need to be considered too. Stressful events, loneliness, depression, or loss of practical structured meals all relate to food cravings complications too. Each of these dimensions of eating and weight gain issues are addressed by Dr. Carol Francis as well.
Daily dietary or food management issues are inspirationally discussed by Dr. Carol Francis at BodyMindSculpting.com or on various Radio Show Interviews through BlogTalkRadio.com/dr-carol-francis.com. Dealing with menopause or other aging issues that slow down metabolism, Dr. Carol Francis interviews Nick Prukop, fitness trainer for those over 50. Dealing with eating because of depression or stress is addressed as well. Various eating loss programs are discussed in some programs including Dr. Carol Francis' KISS METHOD of WEIGHT MANAGEMENT. Anorexia and Bulimia are further discussed on the Dr. Carol Francis Show that is excerpted on YouTube.com/DrCarolFrancis. Help is never far away.