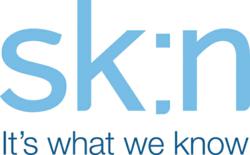 (PRWEB UK) 25 May 2012
Within the skin care industry, derma rollers are one of the newest available technologies in the non-invasive skin treatments industry, and in the non surgical treatments sector generally. It is no surprise that this high tech advance is creating such a buzz, given the ease of treatment and its reported effectiveness by several industry commentators. sk:n clinics are conducting trials of this cutting edge rejuvenation treatment at several clinics nationally in order to assess whether or not to incorporate this treatment into the range it offers.
Derma roller treatment is a non-invasive and non-ablative treatment that is intended for use on a broad range of conditions and cosmetic applications, such as the treatment of acne scarring, pigmentation and stretch marks, as well as in the application of lines and wrinkle treatments. The process itself involves the surface application of an electronic hand device by a practitioner that applies tiny needles to the skin. In addition to the non surgical nature of this treatment, other advantages to derma roller treatment include the lack of blood and the lack of any requirement for recovery time.
sk:n clinics are conducting trials at cities across the UK, including Northampton, Sheffield, Nottingham, Leeds, Brighton and London, under the experienced guidance of Dr Askari Townsend, Dr Susanne Farwer and Dr Asif Hussein. These trials aim to establish the effectiveness of the derma roller mode of treatment in alleviating the range of conditions and cosmetic requirements that it seeks to treat. In addition to this, sk:n is also eager to receive feedback on the extent to which consumers regard the treatment as providing good value for money. If these trials yield positive results from consumers, sk:n will be likely to expand the availability of the derma roller treatment across all sk:n clinics nationwide.