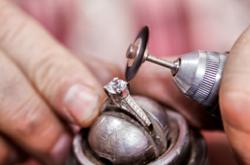 "more focus will be placed on ensuring systems, controls and procedures relating to Transaction Reporting are in place"
(PRWEB UK) 25 May 2012
Abide Financial, a UK Approved Reporting Mechanism (ARM), has launched its own Advisory capability to help reporting firms remain compliant with FSA transaction reporting rules.
The burden on the reporting firms is ever increasing to assure regulatory compliance. Accuracy of report data is only one step in the complete reporting process but with the FSA now including transaction reporting within the firms visit programme, more focus will be placed on ensuring systems, controls and procedures relating to transaction reporting are in place.
In addition, Abide has found its' clients valuing support in making the right decisions about reportability and how to deal with the "outlying" cases where the approach to Transaction Reporting may not be a straightforward one.
Collin Coleman, Founder and Managing Director of Abide financial commented: "We believe that the best opportunity for us to deliver value to reporting firms as an ARM is to help them to ensure that they have all the tools, processes and documentation required to minimise the chance of investigation for non-compliance."
"Abide were already going some way to achieving this by combining an enhanced managed service to ensure that transactions are reported correctly on an ongoing basis, but this new service allows us to use our expertise in transaction reporting to provide expert advice in all aspects" added Coleman
All Abide Financial ARM services include the ability to call on advice, from an informal bureau service for ad-hoc queries, transaction reporting health checks and trade to transaction report flow analysis. Additionally, Abide can offer more structured consultancy-focused engagements should they be required.
Abide Financial is approved by the FSA for reporting ISIN, OTC and Aii transactions.