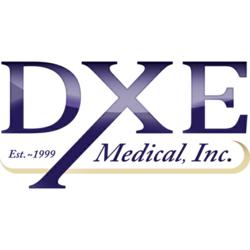 (PRWEB) May 24, 2012
Dixie Medical, Inc. is a Brentwood, TN-based provider of medical equipment and service to emergency responders and medical care facilities. Founded in 1999 by Matthew Spencer, Dixie Medical has emerged from a two-bedroom apartment with one employee, to a 27,000 square foot facility with over 20 employees. In order to address the perception that Dixie Medical is predominately a "Southern" company, the company has decided to transition to DXE Medical, Inc., a less regional name.
"When we first started 13 years ago, I had no idea that we would have over 20,000 customers in all fifty states. With national coverage and customers in over 35 countries, we felt that a name-change was appropriate," Spencer reflects. Changing the name of an established company is no small task. Email addresses, letterhead, trademark filing and countless other alterations must be addressed. Vendors must be notified and, most importantly, customers must not be alarmed or confused by the transition.
Several new names were considered and Dixie Medical employees were asked for their opinion. "We went through several rounds of eliminating a list of about 50 company names. We wanted to consult our employees on this decision because of the identity they share with the company. In the end, DXE Medical made most sense," says Spencer.
While the name has changed, nothing else has been altered in any meaningful way. The company remains under the same ownership of Spencer and his wife, and all officers and personnel remain in their previous positions. The company's website will become http://www.dxemed.com.
Two other companies fall under the management of DXE Medical, Inc: Second Life Biomedical (http://www.secondlifebiomed.com), which provides service contracts and maintenance on medical devices, and AED.com (http://www.aed.com), which sells and services all brands of AEDs and AED accessories. These two companies specialize in parallel businesses associated with DXE Medical.
Dixie Medical will spend the next several months adjusting to its new name. The main focus is to avoid any disruption to the company's customer base. "We hope all Dixie Medical customers understand that we are still here and eager to continue developing our relationship with them."