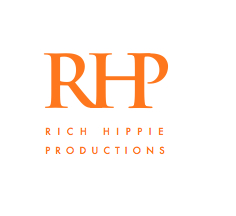 Beverly Hills, CA (PRWEB) May 25, 2012
Rich Hippie Productions announced today that its founder and CEO, film producer and luxury fashion brand executive Sydney Holland, has received a 2012 GirlPower Award from A Place Called Home. The 2012 GirlPower Awards were presented yesterday, May 24th, at the Beverly Hills Hotel.
Each year A Place Called Home recognizes remarkable individuals like Holland who have made significant personal contributions to help high-risk children in neighborhoods where gangs, drugs and violence predominate. Past winners of the award include journalist Laura Ling, L.A. City Councilwoman Jan Perry, Oaktree Capital Chairman Howard Marks, Universal Pictures Chairman Adam Fogelson and Pamela Skaist-Levy, co-founder of fashion brand Juicy Couture.
Holland was chosen for the 2012 award based on the history of her extensive charity work and fierce advocacy in support of young women experiencing a substance abuse disorder and the trauma of other personal and family crises.
Says Holland: "It is a great honor to be recognized by A Placed Called Home. APCH has been a safe haven for thousands of children and teens in South Central Los Angeles, offering an alternative school campus, tutoring, health education and a nationally recognized mentoring program. APCH is an extraordinary agent of change in some of the most stressed neighborhoods in Southern California, offering a way up to these remarkable kids, some of whom may have already lost parents or siblings to the streets or the California prison system".
Holland calls herself a "serial entrepreneur" who began creating products and starting businesses when she was a teenager and launched her own nail care line. She has since become one of Southern California's most prominent marketing consultants for luxury fashion brand lines and now is co-owner of two brands of her own: The LV GRN brand of eco-friendly leisure wear and UnSpoken, a new line of luxury lingerie and elegant sleepwear for women.
According to Holland: "Despite the image portrayed in most fashion magazines, women come in all ages, shapes and sizes and beautiful curves – but most women are cruelly underserved by the fashion industry when it comes to luxury lingerie. UnSpoken understands how real, vibrant women look and feel and will provide them with a comfort, fit and world-class style that is second to none in the fashion industry."
Holland's company Rich Hippie Productions has begun filming on its first feature length documentary, Unfit.
Says Holland: "Unfit dramatically focuses on at-risk youth who have been incarcerated in adult prisons in the U.S. There are more than 2,500 prisoners currently serving sentences of juvenile life without parole in America – more than 300 in California alone. These teens and young adults endure lousy schools and an intolerant justice system that sends many on technicalities at age 15, 16, 17, and 18 to adult prison -- where they will die decades later no matter how well they live their lives while incarcerated. This film documents the resistance some American teens are mounting to the terrible 'school to prison pipeline' that plagues many of our nation's poorest neighborhoods – and presents the personal stories of some young lifers behind bars who have turned their lives around."
Producer of "The Ground Truth," Patricia Foulkrod, is directing and producing "Unfit" with the president of Rich Hippie Productions, Keri Ann Kimball. Sydney Holland is executive producer of the "Unfit" project.
About Rich Hippie Productions:
Rich Hippie Productions is a full scope media and production company that focuses on creating, financing and distributing entertainment content and intellectual property across multiple platforms. The company is based in Beverly Hills and is owned by Sydney Holland.
Owner and founder Sydney Holland is a nationally respected marketing executive, luxury brand leader, philanthropist and serial entrepreneur. Her work has helped put brands like Isabella Fiore, Hugo Boss, LIV GRN, UnSpoken and the internationally acclaimed, Los Angeles based store Kitson on the map. Sydney is currently a co-owner of two fashion brands, LIV GRN and UnSpoken Lingerie.
Company Contact:
Sheena Aquino
Rich Hippie Productions
310.987.7424
sheena(at)richhippieproductions(dot)com
http://www.richhippieproductions.com
Media Contact:
Lindsay Towle
Social Gypsy
310.382.7770
Lindsay(at)socialgypsy(dot)com
http://www.socialgypsy.com