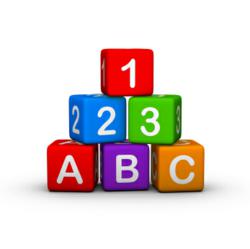 93 million U.S. adults have basic and below basic literacy skills...well below the skill level necessary to perform many jobs.
Lancaster, PA (PRWEB) May 29, 2012
The war for talent generally centers on recruiting and retaining S.T.E.M workers – those employees holding degrees in Science, Technology, Engineering, and Mathematics. But the recruitment problem for many employers is much more basic than a shortage of applicants with advanced degrees.
The U.S. Department of Education estimates that 93 million U.S. adults have basic and below basic literacy skills, well below the skill level necessary to perform many jobs.
"Companies wrongly assume that hiring workers who have a high school diploma or college degree is a safe bet," says workforce trends expert and author Ira S Wolfe. "Unfortunately these employers are surprised to find out that nearly 4 out of 10 working age adults don't have functional literacy skills to perform even the most basic jobs and one in five U.S. adults don't have the reading and writing skills to fill out the job application."
Wolfe, who is also president of Success Performance Solutions, has experienced a dramatic increase in the number of employers contacting his firm about testing job applicants and incumbent workers. "Despite having work experience and post-secondary degrees," adds Wolfe, "many of the unemployed don't have the literacy skills required to do today's jobs. Hiring qualified workers is difficult enough without having to worry about literacy."
The most common inquiries relate to basic office skill testing like MS Word, MS Excel, typing, and data entry tests. But Wolfe reports a growing number of employers are looking for basic English grammar and math skill tests as well as critical and logical thinking tests.
The National Institute for Literacy (NIFL) reports that between 21 percent and 23 percent of the adult population, or approximately 44 million people, scored in Level 1 of the National Adult Literacy Survey. Level 1 adults can read a little, but not well enough to fill out an application, read a food label or read a simple story to a child.
Basic office skill tests are easy to administer and affordable. Unlike many of its competitors, SPS skill tests allow employers to test applicants on multiple subjects and jobs for one fee per candidate. The skill tests are also validated for testing incumbent employees.
Success Performance Solutions skill assessment test software allows employers to test applicants on more than 300 different subjects and jobs. Off-the-shelf, multi-subject tests cover skills for administrative assistants, customer service representatives, data entry operators, and even managers and leaders. Small businesses, generally low volume users, can purchase as few as 10 tests. Higher volume users – businesses with high turnover or rapid growth – have the option to purchase annual unlimited use licenses.
For the month of June, Success Performance Solutions is waiving set-up fees for all new accounts including unlimited use licenses for 30 and 90 days. To learn more about literacy and office skill assessments, contact Success Performance Solutions (http://www.super-solutions.com) at 800-803-4303 or click here to schedule a test drive.