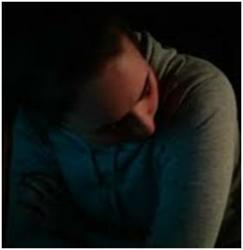 Dr. Kegel was also one of the first to develop technology to help women better learn how to use biofeedback to correctly contract muscles to achieve a functional outcome.
London, England (PRWEB) May 30, 2012
Sexual pain is difficult to talk about, even to the person you are closest to. The mental and emotional distress that surrounds sexual pain can lead to psychological effects and changes in the relationship with one's partner. On Wednesday, May 30, 2012, Dr. Howard Glazer will conduct a real-time telemedicine assessment session from New York, with a woman located in Sydney, Australia. She has seen different health professionals, but has not yet had a clear diagnosis. While she is waiting for further tests, she is keen to learn if there is any link between her pain and her pelvic muscles.
Sexual response and pleasure is enhanced for both partners by genital responses produced by contractions of the pelvic floor muscles. The Glazer Intrapelvic SEMG Assessment protocol uses biofeedback to measure this muscle activity. The assessment requires the use of a vaginal sensor that records a series of voluntary muscle contractions with intervening rest periods. The entire muscle evaluation process takes approximately seven minutes and the procedure is painless. It can be useful for someone who needs an understanding of the way pelvic muscles are involved and related to their symptoms. This helps the client and also guides professionals to form a clearer diagnosis and individual treatment plan. For the client, it is important to have the support of one's partner/spouse and patience and guidance are required to come up with ways to make sexual intimacy more pleasant for both parties involved.
Kegel Exercises for Pelvic Floor Muscles
The name most frequently associated with pelvic floor muscles is that of Dr. Arnold Kegel. In fact, the exercises that we use today are referred to as Kegel exercises. Dr. Kegel was a gynecologist who worked at UCLA and was one of the original researchers in the field to recognize and differentiate the important functions of the pelvic floor including the sexual, sphincteric and support functions. Dr. Kegel was also one of the first to develop technology to help women better learn how to use biofeedback to correctly contract muscles to achieve a functional outcome.
About Dr. Glazer and the BFE Glazer Team
Howard I. Glazer, Ph.D. is a Clinical Associate Professor at Cornell University Medical College and an Associate Attending Psychologist at New York Hospital in New York City. Dr. Glazer specializes in the use of intravaginal surface electromyographic biofeedback for the diagnosis and treatment of chronic lower urogenital tract pain and sexual disorders. Doctor Glazer practices and resides in New York City. He also heads up the BFE Glazer team that is made up of a wide range of health professionals including physical therapists, physicians, nurses and psychologists from multiple specialties and representing a wide variety of practice situations from private clinics to university research hospitals.
For more information please contact BFE Glazer at greenuro(at)gmail.com for more information on the team regarding the latest clinical practice and evidenced based research being. You can also visit Dr. Glazer's website at http://www.vulvodynia.com.
BFE Annual Conference in Poland
The next BFE Annual Conference, their sixteenth, is scheduled to take place September 11-15, 2012 in Rzeszów, Poland. Among the presenters is Dr. Marek Jantos of the Behavioural Medicine Institute of Australia who was trained by Dr. Glazer. He will be presenting on "Role of EMG in Understanding Sexual Pain Disorders".
About the BFE-LFB (Learn From the Best) Program
The BFE-LFB program provides continuing education for professionals around the world using content developed independently by International Research & Education Project (IREP) teams. For more information, visit the BFE Online Shop. Financial support comes from the Biofeedback Federation (BFE), a non-profit Community Interest Corporation located in England.
Contact:
Carol Meyers
BFE Education Manager
education(at)bfe.org