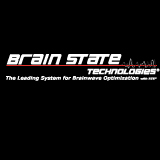 "We are excited to demonstrate the effectiveness of Brainwave Optimization™ for sleep issues and make it available for the millions of people it can help".
Scottsdale, AZ (PRWEB) May 31, 2012
Brainwave Optimization is a non-invasive method of achieving brain balance. Improving brain balance has shown to help many challenges; insomnia is the first to have been evaluated by a third party through a randomized clinical trial.
Brain State Technologies is creating awareness with sleep doctors and sleep clinics/labs, helping to identify a drug-free option for their patients and create an additional revenue stream from Brainwave Optimization services.
Brain State Technologies executives will be at booth #A5 on June 11-13 demonstrating Brainwave Optimization for the purpose of licensing the technology to sleep professionals. Licensed technology consist of both software and hardware, including proprietary sensors, an amplifier and multiple software platforms that when loaded on a laptop can fit easily in a carry-on brief case.
Charles H. Tegeler, M.D., professor of neurology at Wake Forest Baptist Medical Center and principal investigator of a clinical trial on the technology, will be presenting the results in a poster presentation entitled "A New Method of Dynamic, Relational, Electroencephalic Auditory Feedback for Primary Insomnia". Tegeler's presentation (abstract #649, Poster Board #171) will take place on Monday, June 11 from 4-5pm EDT at the John B. Hynes Veterans Memorial Convention Center in Boston, Massachusetts.
There are currently almost 200 locations in 18 countries offering Brainwave Optimization services. Providers worldwide include doctors, psychologists, rehabilitation centers, acupuncturists, chiropractors, massage therapists, dentists, life coaches, naturopathic practitioners, and holistic healers.
The conference marks the 26th Annual Meeting of the Associated Professional Sleep Societies (APSS), a joint venture between the American Academy of Sleep and the Sleep Research Society, and is the only five-day meeting in the nation with scientific sessions and an exhibition hall focused solely on sleep medicine. More than 5,000 sleep center owners, seasoned clinicians, and research professionals from around the world will be in attendance.
"Many clinical studies have proven sleep challenges and deprivation can have devastating effects on a person's health and overall well-being", says Lee Gerdes, Founder and CEO of Brain State Technologies. "We are excited to demonstrate the effectiveness of Brainwave Optimization and make it available for the millions of people it can help".
###
MEDIA NOTE: If you would like more information about Brain State Technologies or Brainwave Optimization, please contact Jonathan Bonghi at 480-588-6840 or send an email to pr(at)brainstatetech(dot)com.
About Brain State Technologies (http://www.brainstatetech.com): Brain State Technologies is the world's leading provider of brainwave balancing technology – Brainwave Optimization. Started in 2001 and developed by Lee Gerdes, the modality combines the latest advances in neuroscience, neuroplasticity, computer technology, mathematics and physics. Brainwave Optimization™ offers a non-invasive way for people of all ages to overcome cognitive, emotional, and physical challenges and enhance overall performance and well-being. With over 50,000 clients and more than 200 affiliated centers in 18 countries, the company is growing by licensing Brainwave Optimization to providers worldwide.
"Lee Gerdes is the author of Limitless You: The Infinite Possibilities of a Balanced Brain, available on Amazon.com. For more information, please visit: http://brainstatetech.com/product/limitless-you-infinite-possibilities-balanced-brain"
Brainwave Optimization with RTB™ is not intended to treat, cure, heal or diagnose any disease, mental illness or symptom. Brainwave Optimization with RTB™ is intended to balance and harmonize brainwaves. Individual results may vary.