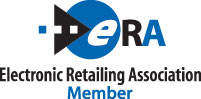 "We look forward to connecting with 4000+ attendees; it's a unique situation to do so" David Ellin, Vice President
Salamanca, New York (PRWEB) May 31, 2012
Adeptiv Solutions is one of the newest members of the Electronic Retailing Association (ERA). As the leading provider of Outsourced Order Fulfillment and Customer Care solutions to Direct to Consumer companies, Adeptiv Solutions is excited to showcase their services at the Annual ERA D2C Convention, September 11-13 2012 in Las Vegas, Nevada. This will be a great venue to connect with companies that are looking for a truly strategic partner committed to their business success.
"The ERA is a world class organization focused on bringing together some of the brightest minds in the Direct to Consumer and Direct Response industries" said David Ellin, Vice President of Adeptiv Solutions. "We are excited and enthused to be showcasing our services and capabilities at the show in September and look forward to connecting with 4000+ attendees; it's a unique situation to do so."
The ERA D2C Convention is produced by the Electronic Retailing Association (ERA), the only trade association in the U.S. and internationally that represents leaders of the direct-to-consumer marketplace, which includes members that maximize revenues through direct-to-consumer marketing on television, online, mobile and on radio.
To schedule a meeting time at the show, or in advance of the show, to learn more about how Adeptiv Solutions can design a program for order fulfillment and customer care, please contact David Ellin, Vice President at Adeptiv Solutions (dellin (at) adeptivsolutions.com) to secure your spot.
About Adeptiv Solutions
Adeptiv Solutions is the leading provider of Outsourced Order Fulfillment and Customer Care Solutions to e-commerce companies, retailers and manufacturers. Built on cutting edge technology and a focus on OPTIMIZING our customers' brand and business, we build our customers loyalty by maximizing every customer touch point. To learn more about how we can help your business contact David Ellin toll free at 855.233.7801 or visit http://www.adeptivsolutions.com