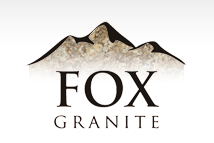 In only 5 days we all transformed an 'unsellable' house into a real winner...
(PRWEB) May 31, 2012
As an industry leading company in designing and installing fine granite countertops for Austin and San Antonio, Texas, Fox Granite was approached by Sell This House:Extreme, the hit TV series on the A&E Network, to install countertops for the show, under an extremely tight deadline.
With only one night to fabricate and then install the countertops the next day, Fox Granite met the deadline and installed a beautiful granite and LG Quartz kitchen for Sell This House: Extreme.
"The production crew was great to work with and all the other sub-contractors on the job. In only 5 days we all transformed an 'unsellable' house into a real winner, gutting out the entire kitchen and giving the homeowners a brand new showpiece to help them sell their home," said Greg Fox, Owner of Fox Granite.
Sell This House: Extreme will be airing the two new episodes featuring Fox Granite this August on the A&E Network.
Fox Granite has exceeded client expectations for several years, creating a track record of satisfied clients and gorgeous kitchens and homes. Fox Granite's clients' online reviews attest to notion that Fox Granite is the premier stone countertop company in San Antonio and Austin.
"I had a tight schedule for my kitchen remodel. Home Depot & Lowes said it would be about 6 to 8 weeks for them to install new natural stone countertops. When Fox Granite promised install in 2 weeks, I went with them…they installed on schedule, their price was the best, and customer service was phenomenal! This added up to the best work in our kitchen remodel. Our kitchen looks like a million bucks thanks to Fox. We have already recommended Fox to family & friends," said customers Tim and Sherry Butkay.
Aside from Fox Granite's proven record of high-quality work and granite countertops in San Antonio and Austin, customer satisfaction is also of utmost importance for Fox Granite.
"Reliability and efficiency is our motto, delivering flawless countertops in the blink of an eye. Our quality all starts with our shop located in Schertz, Texas, where our fabrication crew goes to meticulous lengths to ensure our countertops come out as close to perfect as possible. And it ends with our stellar install crew who treats your house like his own. Respect for our customers is the foundation of our company," Fox said.
About Fox Granite:
Fox Granite, located in Schertz, Texas, specializes in providing professional natural stone countertop installation for San Antonio and Austin, Texas at affordable prices. Fox Granite's kitchen and bathroom countertops and backsplashes come in a huge variety of choices and various selection criteria. Customers can choose different cuts; marble, quartz, and granite slabs; an incredible array of porcelain, stainless steel or vanity sinks; different tile backsplash designs and inlays, tiles, or a natural stone backsplash, among many other options. Fox Granite provides granite countertop installations for kitchens as well as for bathrooms and other rooms inside and outside the house.