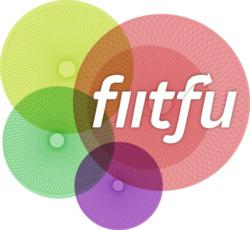 the question of success of a system like this is proven only if clients are actively using the system
Burnaby, British Columbia (PRWEB) May 31, 2012
There are a number of Customer Relationship Management programs on the market presently and many of them are great tools for sales reps and business owners. The real issue seems to be getting people to actually use their programs.
Fiitfu CRM Solutions Inc. has launched a rewards program to reward their clients for usage of their Fiitfu accounts.
Points are rewarded to users for doing various activities on their accounts including:
Creating client profiles
Recording and booking meetings
Completing follow ups
Creating invoices, gift certificates, giving samples and more.
This month Fiitfu is giving it's top user a Bracelet or Necklace (members choice) from Andrea Waines Jewellery, a local and well know jeweller in North Vancouver British Columbia.
"We believe so strongly in the power of follow up, this is why Fiitfu was created" says Mary-Jane Mehlenbacher CEO of Fiitfu "but the answer of the success of a system like this can only be answered when our users are actively using the Fiitfu program. By creating a monthly campaign to drive usage we are not only rewarding our valued clients, but we will also in the long run prove the value of this great follow up program. Not to mention we also get to support some amazing jewellers that are also running their own businesses."
Other local jewellers in Vancouver that Fiitfu has used to reward their members include Girly Girls and eBar Designs.
Fiitfu will continue to introduce more points programs for their users to encourage increased usage.
About Fiitfu: Fiitfu is a web based Customer Relationship Management program designed for Network Marketers and Small Business Owners. The focus with this software is to ensure that no client falls through the cracks again. Fiitfu which is an acronym for Fortune is in the Follow up is a tool that can be used to not only track clients, but as well enables the users to track referrals, orders, events, expenses and more! With clients in the US, Canada, Australia and the UK they are focussed on enhancement of their product and growth of their client base.