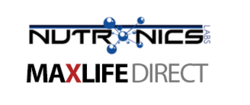 The two companies say deer antler velvet spray is something the NFL players should be able to use while they are playing and in retirement to alleviate the long term affects of their injuries
San Antonio, Texas (PRWEB) June 05, 2012
Nutronics Labs and MaxlifeDirect proudly features two new testimonials from doctors using deer antler velvet spray to alleviate symptoms associated with head trauma. Both doctors report IGF-1, the active ingredient in deer antler velvet spray, shows both anti-inflammatory and nerve regeneration properties. Rick Lentini, CEO of Nutronics Labs and Joel Sauceda, CEO of MaxlifeDirect, says these testimonials, and the emerging science behind them, should spur the NFL to fairly and honestly investigate the potential of the spray to help alleviate the perceived epidemic of head injuries, and all injuries, among NFL players. The two companies say deer antler velvet spray is something the NFL players should be able to use while they are playing and in retirement to alleviate the long term affects of their injuries.
Dr. Bruce Fong of the Sierra Integrative Wellness Clinic uses Nutronics Labs Deer Antler Spray routinely in his own practice. He says:
"One key factor of this compound's ability to help recover from concussions revolves around anti-inflammatory effects of prostaglandins present in abundance in deer antler velvet. Other studies suggest this effect revolves around the various cytokines produced in the deer antler velvet which have modulatory effects on the actively inflamed areas. These same studies suggest a beneficial effect similar to or better than that of dexamethasone, a powerful steroidal anti-inflammatory commonly used for this result in the brain.
"An even more exciting aspect of IGF-1 Plus' ability to help individuals recover from concussions revolves around the numerous nerve growth factors that are found within the compound. Various studies have suggested the ability to regenerate severe damage of the nerve cells while promoting growth and increasing functionality of said nerves. Animal studies have demonstrated a direct stimulatory effect on motor neuron axons for increased regeneration and repair. Neurotrophins which are found in the deer antler velvet are frequently associated with this effect."
He points to new academic research that may explain why the IGF-1 found in deer antler spray works well in significant brain trauma.
A study by the University of Kentucky Research Foundation under the auspices of the United States Army Medical Research and Material Command concluded that there is a protective effect by brain derived neurotrophic factors in the traumatic brain injury model. Increased levels of these neurotrophins prevented more permanent damage (such as actual nerve degeneration) to the affected areas, while diminished levels showed increased damage.
Dr, Matt Chalmers uses MaxlifeDirects Antler Velvet Max deer antler spray in a variety of applications in his practice, Chalmers Wellness. Chalmers said:
"It has even been able to help those patients that have been involved in serious car wrecks. I have seen it decrease pain and inflammation and even help reduce pain from headaches associated with concussions. Many of my patients that have had sports injuries that required surgery tell me that they feel much better and that their surgeons are always surprised at how quickly they recover from surgery."
In light of the ongoing lawsuit between former football players and the NFL over long-term life-altering effects of head injuries, Lentini believes the league owes it to their players to investigate anything that might help players live better lives after their careers are done. According to a May 10, 2012 Associated Press report, over 100 former NFL players have filed suit in Los Angeles, alleging the league neither adequately informed them of concussion dangers when they played, nor is providing adequate care for them in their retirement (http://sports.yahoo.com/news/former-players-sue-nfl-over-013921994--nfl.html).
"Our hearts go out to former players whose post-football lives are marked by disability and impaired function," said Lentini. In a recent letter sent to NFL commissioner Roger Goddell, Lentini wrote, "The NFL and their doctors should go back to medical school, open their books, and open their minds. If they really wanted to help their players recover from injuries the natural way - deer antler velvet is the way to go.
"Like the great Mike Dikta said, the NFL does not do enough for their injured and retired players. What good is money when you can't walk anymore?"
(http://www.nutronicslabs.com/Media/IGF-1-plus-media.htm)