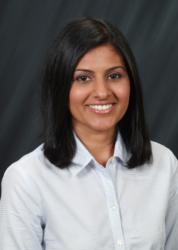 "It's very rewarding for me to watch how a patient's smile makes them feel more self-confident," said Dr. Patel. "It's great to see them smile more after each visit!"
TAMPA, FL (PRWEB) June 01, 2012
Patients in Hillsborough, Hernando, Pasco, Manatee and Sarasota counties have a new option for affordable braces now that orthodontist Mayuri Patel, DMD, has joined Coast Dental. Dr. Patel accepts most dental insurance and offers free consultations.
For a limited time, Dr. Patel is offering adults and teens special savings on both traditional metal braces and nearly invisible braces with clear brackets. Monthly payments start at $99 with $199 down on a 24-month treatment program. For offer details and appointments, visit CoastDentalOrtho.com.
CoastDentalOrtho.com is a family-friendly resource for information about orthodontics. The website engages visitors with videos and photos, the answers to frequently-asked questions, and a fun game to show teens how they can jazz up their smile with different colored bands. Visitors can learn about Dr. Patel, indications for orthodontic treatment, treatment options, and payment plans, plus download money-saving coupons.
Dr. Patel offers traditional braces, nearly invisible braces and invisible braces to correct a variety of orthodontic problems including crowding, crossbite, open bite, protruding teeth, teeth that erupted in the wrong place, gaps between teeth and jaw misalignment. The American Association of Orthodontists recommends that children consult with an orthodontist at age 7; early treatment can help guide permanent teeth into place and shorten the amount of time a child may need braces.
Dr. Patel earned her dental degree at Tufts University School of Dentistry in Boston and completed a residency in General Practice Dentistry at Long Island Jewish Hospital in New Hyde Park, NY. She earned her certificate in Orthodontics and Dentofacial Orthopedics at Washington Hospital Center in Washington, DC. Dr. Patel earned an undergraduate degree at University of Florida in Gainesville. She is a member of the American Dental Association, American Association of Orthodontists, Southern Association of Orthodontists, Florida Association of Orthodontists, Florida Dental Association and West Coast Dental Association.
Dr. Patel will be coordinating orthodontic care with all general dentists and is treating patients at six Coast Dental locations:
Bayshore Gardens
6084 14th St. West, Suite B5
Bradenton, FL 34207
(941) 727-8805
Action Plaza
14825 N. Florida Ave.
Tampa, FL 33613
(813) 969-2019
Carrollwood
14815 N. Dale Mabry Hwy.
Tampa, FL 33618
(813) 264-1993
Sarasota Crossings
5425 Fruitville Rd., Suite 16
Sarasota, FL 34232
(941) 343-9777
South Port Richey
9721 US Hwy 19 North
Port Richey, FL 34668
(727) 846-7555
Spring Hill North
13146 Cortez Blvd.
Brooksville, FL 34613
(352) 596-8199
"It's very rewarding for me to watch how a patient's smile makes them feel more self-confident," said Dr. Patel. "It's great to see them smile more after each visit!"
About Coast Dental
Coast Dental, P.A., with its professional associations, is one of the largest providers of general and specialty dental care in the U.S. with 184 affiliated practices operating as Coast Dental, SmileCare and Nevada Dental Associates in Florida, Georgia, California, Texas and Nevada. Coast Dental Services, Inc. is a privately-held practice management company that provides comprehensive, non-clinical business and administrative services to its affiliated practices. The company is headquartered in Tampa, Florida. For more information, visit CoastDental.com.
-30-
Disclaimers: Offer valid only in listed locations offering orthodontic services. Restrictions apply. Offer valid for non-covered/non-insured patients. Offer good in absence of gum disease. Standard 24-month treatment program; appliances not included. Ask the office for promotional pricing on cases extending beyond 24 months. Minimum fee only. Fee may vary with complexity of case. THE PATIENT AND ANY OTHER PERSON RESPONSIBLE FOR PAYMENT HAS A RIGHT TO REFUSE TO PAY, CANCEL PAYMENT, OR BE REIMBURSED FOR PAYMENT FOR ANY OTHER SERVICE, EXAMINATION, OR TREATMENT THAT IS PERFORMED AS A RESULT OF AND WITHIN 72 HOURS OF RESPONDING TO THE ADVERTISEMENT FOR THE FREE, DISCOUNTED FEE, OR REDUCED FEE SERVICE, EXAMINATION, OR TREATMENT. Offer may be combined with other offers for which the patient is eligible. Average monthly payments available to qualified applicants. Actual average monthly payment may vary. Alternative financing may be available to non-qualified applicants. See office for details. $99 per month plan does not include ICE™ or Invisalign. ADA D8080/D8090.The dentists and hygienists are employees or independent contractors of Coast Florida P.A., or Coast Dental, P.A., (Adam Diasti, DDS, DN12490).