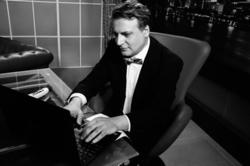 Miami, FL (PRWEB) June 08, 2012
"Genorthix supplements now available to public," according to A.J. Farshchian MD medical director to the Center for Regenerative Medicine.
Recent studies on Glucosamine are suggesting some merits with use of Glucosamine. The use of oral Glucosamine by patients with knee osteoarthritis results in a marked reduction in need for knee replacement surgery for at least 5 years after the drug is stopped.
In a recent study, the scientists observed Glucosamine resulted in radiographically changes in joint structure that persisted for years after treatment ended. This is the most likely explanation for the observed reduction in knee replacement The conference was sponsored by the European League Against Rheumatism. Indeed, only 5% of patients on glucosamine had more than 5 mm of joint space narrowing during the 3-year active treatment phase, compared with 14% in the placebo arm. And this degree of joint space narrowing during the first 3 years of the study was associated with a 3.2-fold increased risk of total knee replacement during the subsequent 5 years.
The Center for Regenerative Medicine in Miami, Florida concentrates on helping arthritic and injured people to get back to a functional level of life and their activities using non-surgical techniques and Orthopedic medicine. The center's expertise is in treatment of conditions of spine, knees, shoulders, and other cartilage damages. We have developed non-surgical and rehabilitation techniques focused on treatment and management of joint pain. Our team includes health professionals organized around a central theme.