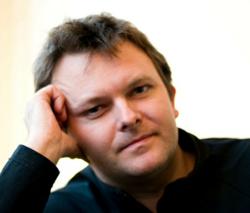 Stefan Magdalinski will be speaking about Multiply's unique transformation from a social sharing platform to a comprehensive social commerce platform who is presently a leader in Southeast Asia, especially Indonesia and the Philippines
(PRWEB) June 05, 2012
Multiply.com's CEO Stefan Magdalinski speaks at Asia Pacific Media Forum, a biannual event held on the 23rd to 26th of May 2012 in Bali, Indonesia. For his session, on the 26th of May, Stefan Magdalinski spoke about Multiply's unique transformation from a social sharing platform to a comprehensive social commerce platform who is presently a leader in Southeast Asia, especially Indonesia and the Philippines.
Multiply.com has recently announced its headquarters relocation from the US to Indonesia and that it is to be headed up by newly-hired CEO Stefan Magdalinski. With its core markets in the Philippines and Indonesia where Multiply.com is a leader in e-commerce, the company is also bringing all technical and product development from the US to Indonesia, and is currently hiring local engineers in Jakarta to lead the effort.
In Indonesia, Multiply.com is presently the largest online marketplace with more than 80,000 permanent stores, 2 million registered users and 7 million unique monthly visitors. Already operating for one year, the Indonesian office is Multiply's largest operational unit. The Multiply team in Indonesia has been actively participating in educating the market on e-commerce and supporting the sellers's community. Offering comprehensive online shopping features which enables social interaction between buyers and sellers, the Multiply platform also accommodates the way Indonesians transact by implementing payment methods ranging from bank transfer, ATM to e-banking. Multiply also offers buyer protection which eliminates the worry of shopping online, even for first time users.