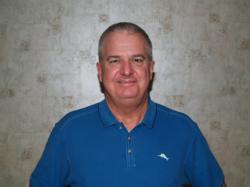 Our mission at Napier Inc is to encourage in a professional and personal relationship with our clients based solely on quality, integrity and reliability.
Pensacola, FL (PRWEB) June 01, 2012
Anyone with experience hiring a builder for his or her custom home can explain the challenges involved. As they celebrate 30 years in business, the contractors of Napier, Inc. of Pensacola believe that each client's personal vision of a dream home should never be compromised by poor workmanship or a breakdown in communication between builder and customer. In order to avoid these problems, the residential construction company wants to inform real estate consumers of industry-tested methods for choosing a qualified builder.
First, the customer should investigate the builder's history, especially how long the company has been in business. Establishing communication with the company's previous customers is also an essential part of ensuring integrity, quality, and overall satisfaction. Napier, Inc. suggests that clients investigate the workmanship of the builder's past projects, especially critical elements such as trim, cabinets, and seals, to see if they stand up to the test of time.
Napier, Inc also emphasizes the importance of a company's certifications. Any reputable builder will readily provide proof of the various licenses and qualifications necessary for legal construction, and this will establish credibility and healthy communication early on. It may also help to speak with the managers of the company and ask how long they've worked for the builder. This will ensure consistency in construction style, and confirm that the houses already referenced were or were not designed by the same management.
The professionals at Napier, Inc. in Pensacola are celebrating 30 years of excellence in the custom home business, and they feel confident imparting their advice on what first-time customers should ask their builders when their dream homes are on the line. Napier, Inc.'s willingness to provide references, documentation, and reliable advice to clients gives the home building company a unique standing in the real estate construction market.
About the company:
Philip Napier has been the President and CEO of Napier, Inc. since 1982. His "hands on" philosophy towards all our projects has allowed him to emerge as the premier builder of custom homes in Northwest Florida. Napier Inc., promises to go the extra miles to build their clients' new homes with the care and attention to detail that they are entitled! For more information visit their website at http://www.napierinc.com.