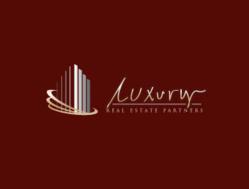 Las Vegas, NV (PRWEB) June 04, 2012
One Queensridge Place Condo Listings Now Available via LREP Mobile and MyLvCondoSales.com
Luxury Real Estate Partners today announced a partnership with Smarter Agent to provide One Queensridge Place Condo listings on smart phones and tablets.
The app includes One Queensridge Place Condos for sale and lease and includes property details including price, square footage, estimated mortgage, taxes, features, maps and pictures for all condos for sale in Las Vegas.
Luxury Real Estate Partners Mobile is leading the charge on the growing mobile marketplace and helping our team own the mobile relationship with current and potential clients," said Anthony Phillips, President, Luxury Real Estate Partners. "Luxury Real Estate Partners Mobile is unique in that it offers downloadable apps for the iPhone, BlackBerry, Android, Palm and standard cell phones across all carriers, as well as a mobile web search version, enabling our network to virtually reach all homebuyers that use mobile devices, in Las Vegas."
Luxury Real Estate Partners Mobile features includes a Refine Search capability that allows users to narrow their search by selecting a price range, property type and number of bedrooms and bathrooms. If a user has questions or wants a tour of the property, the Call feature immediately connects them to a Luxury Real Estate Partners representative. A new Contact feature allows them to either call or e-mail the agent for additional property information from within the app. Additional enhancements include the ability to save a search or favorite properties to view later, send a property to a friend via text or e-mail and forward the Luxury Real Estate Partners Mobile app to any cell phone user via text message.
To download the app, consumers can text "888LP" to 87778, or click on the Luxury Real Estate Partners app link found on MyLvCondoSales.com to send a text message to their phone with a link to download the app. Those using their smart phone can download the free app directly from the Apple, Blackberry, Android and Palm stores.
The Luxury Real Estate Partners Mobile app was created by Smarter Agent, the leading mobile real estate provider in the United States, to create innovative ways for buyers to search for homes and interact with their agents.
For more information on Las Vegas Condos, please visit MyLvCondoSales.com