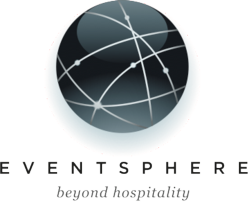 "What an impression they made on the NGA and GlassBuild America!" said Denise Sheehan, NGA/GlassBuild America's VP of Industry Events.
Atlanta, Georgia (PRWEB) June 01, 2012
The National Glass Association (NGA) today announced that EventSphere will be the official housing provider for GlassBuild America, The Glass, Window and Door Expo—the largest gathering place for these industries in North America. While Passkey Technology was the housing tool NGA previously provided to its exhibitors and attendees for booking hotel room nights, they had the pleasure of witnessing EventSphere's unique. home-based, serviced oriented operation firsthand while producing the company's 2011 trade event in Atlanta's Georgia World Congress Center. "What an impression they made on the NGA and GlassBuild America!" said Denise Sheehan, NGA/GlassBuild America's VP of Industry Events.
With EventSphere offering their comprehensive support, GlassBuild America participants will now have direct access to online and toll-free assistance when making hotel reservations via the company's Passkey technology—the most recognized group reservation system in the housing industry. Participants will also benefit from EventSphere's renowned level of customer service that was on full display during the "trial period" NGA was offered last year as both companies established their working relationship together. The comfort level and trust factor when developing a relationship with a new vendor was cited as being of the utmost importance to the NGA, with respect to all client services for their Expo. This important quality for NGA is highlighted in the organization's tenure with such longtime partners as Freeman, Experient and PRG, stated Sheehan.
"Our partnership with EventSphere ensures that GlassBuild America exhibitors and attendees will receive top-notch customer service," confides Sheehan, "We couldn't be more at ease with their continued commitment and hand holding demeanor working in tandem to produce a successful event in all aspects and levels that are necessary. We're thrilled to be working with such a knowledgeable and hands-on housing services vendor and look forward to a long beneficial relationship with EventSphere moving forward."
About EventSphere
Headquartered in Atlanta, Georgia, EventSphere delivers a solution-driven and results-proven online housing platform generating both revenue and loyalty. Their boutique model offers clients in the meetings and events industry specialized services across five key areas—SITE SELECTION, EVENT MARKETING, PROGRAM MANAGEMENT, ONSITE FULFILLMENT and ATTRITION MANAGEMENT. With a collective wealth of industry experience totaling nearly 90 years, EventSphere is committed to operating as a dynamic housing company that maintains absolute integrity and ethical behavior, upholds a shared commitment to teamwork and treats clients with respect and honesty. To learn more, visit http://www.eventsphere.com.
About GlassBuild America – 2012 Glass, Window And Door Expo
GlassBuild America will take place September 12-14, 2012 at the Las Vegas Convention Center. Approximately 450 exhibiting companies and more than 7,000 attendees are expected at the show, which includes over 110,000 square foot show floor to date, as well as world class seminars and educational programs. For more information on GlassBuild America, visit http://www.glassbuildamerica.com.
Contact Information:
Todd Lambert, President & CEO
EventSphere
55 Marietta Street, NW
Suite 940, Atlanta, GA 30303
p) 404.867.3161
e) todd(dot)lambert(at)eventsphere(dot)com
Denise Sheehan
Vice President, Industry Events
NGA
GlassBuild America
http://www.glassbuildamerica.com
p) 703 442-4890