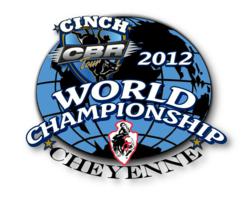 Fort Worth, Texas (PRWEB) June 01, 2012
Eight weeks will fly by for some but for CBR Bull Riders it will seem like an eternity. With a gold buckle and $100,000 on the line, the CBR World Championships in Cheyenne this year will surely be the most anticapted event of the year in the CINCH CBR Tour. Only a few Horizon Series events are left in the season, and a handful of riders are neck in neck for the lead. Each week, each one, has been clinging to the dream of being the next CBR World Champion. Louisiana native Josh Barentine, Brazillian Luis Blanco, Mexican riders Gustavo Pedrero and Hector Cardona and hip hop cowboy Craig Jackson have consistently stayed on top off their mounts in an effort to lead the standings going into Cheyenne. Rumor has it one rider may be out of contention, Gustavo Pedrero, who is said to need surgery for an injury and not expected to recover before July. A disappointing break for a rider that has been a standout all season since his debut in Hobbs. While all the others can sympathize with the Pedreros' disappointment they are also a little relived that there is one less obstacle in their way to victory "On the Road to Cheyenne".
Cheyenne Frontier Days begins July 20th through the 29th with the CBR World Championship July 23rd and 24th. More info-CFDRodeo.com – Ticket info, by phone: 800.227.6333.