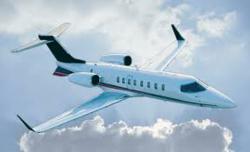 We are of course delighted with how well the I-Jet card launch has gone.
London, UK (PRWEB) June 02, 2012
The launch of the I-Jet Card, the latest innovation from Private Jet Central has been a spectacular success. A target was set of 500 members for the program and this has already been met in the two months following its introduction in April 2012. The program is set to be expanded in the coming months to accommodate the large numbers of people that want to join. The capacity will be increased and further back office support introduced.
The I-Jet card was developed for frequent flyers and users of private jets. Members gain a number of benefits from the program including preferential rates, flexible payment options, dedicated account managers and a choice of more than 10,000 aircraft available for charter. Holders of the I-Jet card can be airborne in as little as 4 hours from hundreds of locations around the world and benefit from its unique hassle free booking process.
Plans to introduce the I-Jet card in the Middle East later in the year have been brought forward due to the popularity of the program in Europe. Andy Hudson Director of Aviation at Private Jet Central has said "We are of course delighted with how well the I-Jet card launch has gone". "It has proven to be even more popular than we imagined and we are now looking to expand it to our Middle East customers as soon as possible".
Customers of Private Jet Central can use the I-Jet card to book flights to hundreds of destinations around the world including private jet from Bahrain to Moscow. Dedicated flight consultants are available around the clock to help with all aspects of chartering a jet with the company.
About Private Jet Central
Private Jet Central is a global jet charter company with offices in the United Kingdom, United States and the Middle East. Founded in 2001 they offer a range of jet charter services to business and pleasure users in the UK and Europe. More information on the full range of services offered by Private Jet Central including private jet from Abu Dhabi to Moscow is available from their website at http://www.privatejetcentral.com/ and also by contacting any of their offices by phone or via e-mail.