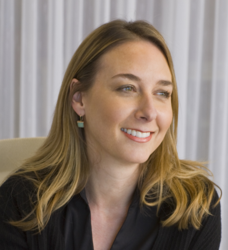 We are excited that Wendy will be able to further enhance the significant strides Generations has made in our marketing initiatives
San Antonio, TX (PRWEB) June 01, 2012
Generations Federal Credit Union announced that Wendy Bryant-Beswick has joined the 72-year-old credit union as Vice President of Marketing and Business Development. In this role, Bryant-Beswick will oversee the Credit Union's traditional, online, digital and social media marketing efforts, as well as all Business Development initiatives and operations.
Prior to joining Generations, Bryant-Beswick served in a variety of roles in the San Francisco region including Vice President of Digital Marketing for iShares/BlackRock, Director of Marketing for BCCI Builders and Senior Business Strategist for Charles Schwab. Additionally, she has served as Director of Marketing for Drink, Inc. in San Antonio, Texas and Vice President of Sales and Marketing for Morgan Stanley in both New York and Chicago.
"As Generations moves from traditional to remarkable we continue to bring on senior leaders who have significant skills and talent to drive our team forward, continuing our trend of growth and innovation," said Christine Voigt, chief operating officer at Generations. "Wendy is a dynamic individual who has led her previous companies through tremendous development. We are excited that she will be able to further enhance the significant strides Generations has made in our marketing initiatives."
A native of San Antonio, Bryant-Beswick received her B.A. from The University of the Incarnate Word. Additionally, she holds certifications in Google AdWords and AMA Project Management. She is the recipient of the FSC Best in Show Gold Award, a Webby Award and the Gold Impression Award, among others.
"It's not often that you find a traditional institution, such as a credit union, who is breaking the old molds, creating new ones, and really embracing new technologies," said Bryant-Beswick. "So it's very exciting to join a team that has a history of not only service and dedication to the community, but also of award-winning initiatives that reach out across many different platforms to engage consumers and businesses."