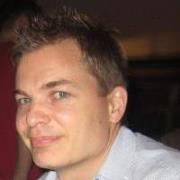 At the end of the day it's not about what you earn or what you have or how much money comes in your life. But what really matters is how you'll be able to pass it forward or give back once in awhile.
(PRWEB) June 07, 2012
Marketing Ignite has just announced their special plan to help a non-profit organization and to market a non-profit organization's website for free.
About Marketing Ignite
Since it was established in 1999, Marketing Ignite Co. Ltd never stopped in giving their devoted services in online marketing. With a highly professional team that ensures clients or customers in receiving high quality and well-trusted services, it's no doubt that Marketing Ignite continuous to kindle as a prominent company in their field.
Marketing Ignite has 14 years of experience and over 200 online marketing projects that proves of the strong ground it is still standing on. Their great focus on high quality SEO and long-term SEO strategies promises success in the long run. Not only are their strategies set for a long-term goal but also the relationship among clients. Marketing Ignite knows and respects the value of working with their clients, that's why they maintain a good relationship with them throughout.
Aside from SEO services, other online marketing strategies offered are PPC (Pay-Per-Click), Web Copywriting, High Quality Link Building, Video Marketing, Hotel Internet Marketing, Online Media and Consultation.
Promotional Offer to a Non-Profit Organization
Marketing Ignite believes in giving back and loves to contribute for a good cause in every possible way. A good deed is always a brilliant idea; this is why they brought up a plan to offer pro bono SEO services to a non-profit organization or church with a website. In this way they can help them to reach out to more people or more establishments and get connected to the right people.
How to Join and Win…
Interested people need only to visit the company's website at http://www.marketingignite.com. To be considered, there will be an inquiry form provided to be filled out with necessary information. The promotional offer expires on June15, 2012.
Marketing Ignite will declare the winner a week from the promo's expiry date.
For any further queries Marketing Ignite can be contacted through the given numbers on their website or a message can be left at the 'Comments/Query' box at the bottom of their website. All the questions will be attended as soon as possible.
Marketing Ignite believes that at the end of the day it's not about what someone earns or has, or how much money comes in, but what really matters is how someone we'll be able to pass it forward or give back once in awhile. It does not have to be big, but simple gestures such as what Marketing Ignite offers can bring happiness and gratitude to its receiver.
"Great deeds give choice of many tales. Choose a slight tale, enrich it large, and then let wise men listen".