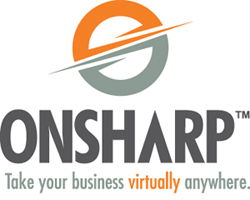 Mobile internet users will reach 113.9 million in 2012, up 17.1% from 2011.
Fargo, ND (PRWEB) June 05, 2012
Onsharp has created a quiz to help businesses recognize their need for a mobile site or mobile app. Mobile app and mobile sites are becoming more relevant to all sizes of businesses and the free quiz helps businesses assess their need to invest in mobile development.
The short questionnaire will help determine what type of mobile solution is the right fit. It measures along a spectrum of "Somewhat important" to "I've searched for your mobile app, where is it?" and gives advice for each stage of need.
For the business who thinks it doesn't need to go mobile, consider this: according to a recent Hubspot article, mobile internet users will reach 113.9 million in 2012, up 17.1% from 2011. Businesses across the country should be looking at this statistic and what it means for the future of their company's web presence.
Businesses may be hesitant to spend resources on technologies because they don't know if it will have a positive impact on business. Take the quiz at Onsharp.com today. The number of mobile users is bound to increase again this year, and it is important to stay relevant by investing in technologies that are as prominent and permanent as mobile development. http://info.onsharp.com/how-important-is-mobile-for-your-business
Onsharp is an interactive agency that architects, builds, and supports web-based solutions. We're passionate about technology, but not just because we think it's cool. We are experts at helping businesses understand how new technologies and trends can help them meet customer demand while improving productivity. Onsharp strives to create success in the lives of all people, businesses, and communities they serve. For more information about Onsharp, please visit http://www.onsharp.com or call toll-free at 1.866.ONSHARP.
http://blog.hubspot.com/blog/tabid/6307/bid/30495/25-Eye-Popping-Internet-Marketing-Statistics-for-2012.aspx