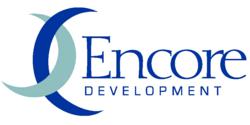 "This is the first venture of what we believe will be many over the next few years. The market is rebounding strongly and Naples is a very sought after address," said DiSabato.
Naples, Florida (PRWEB) June 05, 2012
Encore Development, LLC a Naples based real estate development firm owned by Mark DiSabato and Rick Armalavage has recently partnered with a European Investment Fund that will allow them to aggressively seek development opportunities in Naples and Southwest Florida.
The newly formed group's first venture will be the construction of four single-family homes off of West Boulevard in Park Shore. These homes will be priced under a million dollars and represent some of the very limited new construction in Park Shore. Floor plans are currently in the design stage and ground breaking is expected within the next 90 days. These homes will be marketed through Encore Realty, LLC a firm also owned by DiSabato and Armalavage.
"This is the first venture of what we believe will be many over the next few years. The market is rebounding strongly and Naples is a very sought after address," said DiSabato.
The newly formed partnership addresses the needs of Encore in regard to obtaining equity funding for land acquisition and vertical construction which has been a huge challenge for all companies operating in todays real estate environment. Encore Development was a great fit for the European Investment Fund by satisfying the funds desire to work with a highly skilled development team with vast local knowledge of market valuation, product programming, and construction expertise. Encore's business has been built upon a firm foundation of integrity and passion in every venture they are involved in.
DiSabato and Armalavage are also Managing Partners of Cordoba Development, LLC, which is developing the award-winning Cordoba neighborhood at Lely Resort. Cordoba consists of only 50 custom single-family homes in the heart of Lely Resort, offering privacy, as well as offering views of a championship golf course, nature preserves and a lake.
Mark began his career as a real estate agent while attending The Ohio State University. Upon graduation in 1978 Mark became a broker and worked the next eight years in all aspects of sales, building and management of real estate. For over two decades, Mark was directly involved in the land acquisition, zoning, financing, development, and sales of approximately 15,000 multi-family dwellings which was comprised of apartments, town homes and empty nester four-plex condominiums in the Columbus, Ohio area.
Rick Armalavage is a graduate of Indiana University in 1976 with a Bachelor of Science Degree in Real Estate Administration. Since 1978, Rick has appraised properties, developed properties, sold properties and provided advisory solutions for complex properties throughout Southwest Florida. In 1987, Rick obtained his MAI designation with the Appraisal Institute. He maintained his appraisal practice through about 2001, and has been consulting and developing since then.
Rick is highly regarded as an expert in real estate analysis throughout Southwest Florida. Through the years, Rick has worked with hundreds of banks, attorneys, and private owners. He has consulted on every aspect of development, including programming, sales and construction with leading developers in Southwest Florida.
Mark and Rick are principals in Encore Realty, LLC a local boutique real estate sales company as well as Gateway Encore Resort Management Services which manages HOA/ Condominium associations.
Contact Broker Associate Dante DiSabato regarding more information on West Boulevard in Park shore at 239-537-5351 or Dante(at)Encore-Realty(dot)com