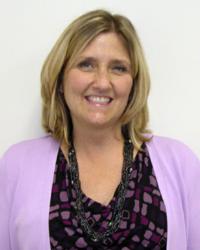 Sauget, IL (St. Louis Metropolitan Area) (PRWEB) June 04, 2012
Natalie Harris recently joined FW Warehousing as Inventory Control Manager, according to Mark Cusumano, President and CEO of FW Warehousing, a leading provider of distribution services.
Harris has more than 10 years of experience in retail and operations management. Throughout her career she has demonstrated the ability to enhance existing functional systems, increase team productivity and improve efficiency and profitability. She takes great pride in her analytical skills and problem solving abilities, as well as her supervisory skills and leadership.
Harris manages the inventory and cycle counts for all our customers in all our warehouse distribution centers. She replaces Melissa Appel who recently took on a new role and a new set of challenges as Facility Manager for our new warehouse distribution center in Fenton, Missouri, where Appel will play a vital role in starting up this brand new facility.
FW Warehousing is based in the St. Louis metropolitan area in Sauget, Illinois, and operates warehouse distribution centers in three Midwest states, Missouri, Illinois and Indiana, totaling 2.5 million square feet. FW Warehousing has more than 25 years' experience in third-party logistics. The FW team offers a full array of fulfillment and distribution services, as well as general warehousing, food-grade storage, chemical warehousing and cold storage.
For more information about Natalie Harris, read her bio on the Key Personnel page of the FW Warehousing web site.
For more information about FW Warehousing and its distribution services, read the About Us and Distribution Services pages of the FW Warehousing web site.