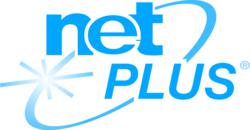 The implementation of NetPlus has increased my workforce efficiency by over 300%
Gaithersburg, MD (PRWEB) June 03, 2012
NetPlus, a leader in Telecommunications Management Systems, exhibited at the IAUG Global Education Conference last week in Boston, MA. This educational event provides comprehensive learning opportunities exclusively for Avaya customers. NetPlus showcased their VoIP Transition Tool to a captive audience as well as new products like Dashboards. The show proved that the NITRO VoIP Transition Tool can be incorporated into a VoIP migration strategy for greater time and cost savings.
"As always IAUG has provided a great forum for users to gather and share knowledge. For the past several years we've seen a move from legacy phone systems to VoIP, and we saw a need to automate that process. Our VoIP Transition Tool fills that need and can cut thousands of phones to the new system at the flip of a switch. That's when you see the real value," said NetPlus' President, Matt Lewis.
NITRO VoIP Transition Tool has helped organizations reduce their migration time to VoIP by 400%. It exports data from the current switch and provides the capability to map the legacy environment to the new VoIP environment based on select rules. Ranges of numbers can be loaded to be automatically provisioned, saving hours of data collection and manual entry into the switch.
About NetPlus
NetPlus is a leading Communications Management solutions provider for both commercial and government entities. With over 25 years of experience NetPlus offers a suite of solutions for expense management, data validation, fault management, inventory tracking and control, provisioning, and more. Customers like Department of Defense, Department of State, United States Air Force, Avaya, Verizon, and the Pentagon utilize NetPlus solutions for the daily operation of their communications and data network. NetPlus is JITC certified and can be procured through Vanguard and GSA. Headquartered in Gaithersburg, MD, NetPlus is a division of Ventraq Corporation. For more information, visit http://www.NetPlusTMS.com.
About IAUG
At 4,000 members strong, the International Avaya Users Group (IAUG) combines the previous Avaya and heritage Nortel user groups into one of the world's largest international organizations for communications technology professionals. As the forum for the global Avaya customer community, IAUG provides a voice and resource for Avaya customers everywhere. For more information please visit http://www.iaug.org.