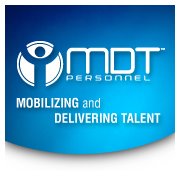 We have some really exciting times ahead, and I am glad to have McKinley on my team.
Clearwater, FL (PRWEB) June 03, 2012
MDT Personnel (MDT), a provider of leading edge temporary staffing solutions, announced today that it has added McKinley Lewis as Social Media and Public Relations Intern .
McKinley Lewis comes to MDT Personnel from Florida State University where he is studying for a Communications & Public Relations degree.
Steve Gage, Vice President of Technology at MDT Personnel had this to say of the addition of Mr. Lewis, "We have plans to build a robust and long term strategy around our social media marketing campaign, the possibilities are truly endless. We have some really exciting times ahead, and I am glad to have McKinley on my team."
MDT Personnel, through its branch network of approximately 109 branches, is one of largest temporary staffing companies in the country. The company services multiple industries including construction, retail, manufacturing, hospitality, distribution, and more. Additionally, the company partners with the iLabor Network, a network of staffing companies across the U.S. to be able to deliver a one stop staffing resource to their clients.
MDT has a proven delivery model that differentiates itself from its competitors through innovation, talent identification in the unskilled labor market, and technology. "McKinley's interest and knowledge of the social media market makes him an ideal intern for MDT Personnel" states Director of Communications Elizabeth Cooke Barron. Barron continued, "At MDT Personnel we strive to have leaders that possess forward thinking which I believe McKinley does and we're fortunate to have him as a member of our team."
About MDT Personnel
MDT Personnel is a privately owned and operated staffing company headquartered in Clearwater, FL. Unique to the industry, MDT's operations are conducted unlike that of any other staffing provider. The company's affiliation with the iLabor™ Network combines MDT's proven branch-based business model with sophisticated web technology enabling it to work both nationally and globally.
With exceptionally strong management and highly experienced recruiting team, MDT Personnel is providing innovation to delivery of services in the temporary staffing industry and growing rapidly. Field experience, service capabilities, levels of dedication and the commitment to our clients and workforce are strategies the company will continue to use towards future growth.
For more information about MDT Personnel visit http://www.mdtpersonnel.com
Please Contact:
Elizabeth Barron
MDT Personnel
17757 US 19 North, Suite 660
Clearwater, FL 33764
877-225-3263
##