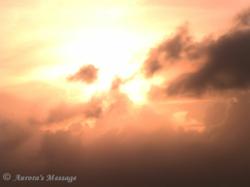 "Let yourself see with fresh eyes how to live a life free from blindfolds. Let the curtain drop without fear of what may be hiding behind it. Let yourself be authentically you."
Issaquah, WA (PRWEB) June 05, 2012
Recently it seems as though many people are wondering about their purpose in life. It is as if all of a sudden what used to seem important, for some can feel a little lackluster. So many are feeling a deep prompting from within to fulfill a purpose in life, but often fulfilling that goal can seem so out of reach. The Master of Metaphysics series gives attendees the tools to understand their life and its purpose from a Metaphysical perspective. This course is open to people of all religious backgrounds, as it is all about giving the tools and knowledge for self-empowerment and finding the path to turn one's dreams into reality.
At times, it can be easy to allow fear to rule the decision making process. This course series is designed to move fear out of the way, and allow the zeal for life to come through once again.
Perhaps you are at a place in life where things just feel too routine, where you might feel as though you have lost your way. If so, this course will give you the tools to push past dissatisfaction and begin to see the process of life in an entirely new way.
Karen Downing has years of expertise assisting clients to transform their lives. She is an author, spiritual teacher, speaker and radio show host. Her goal is to share with others the road to self-mastery and the tools to navigate it.